Obituary: Aileen Christianson, feminist academic and author
Aileen Christianson, feminist academic and writer. Born: 8 August 1944 in Rhos, Clwyd. Died: 12 June 2020 in Edinburgh, aged 75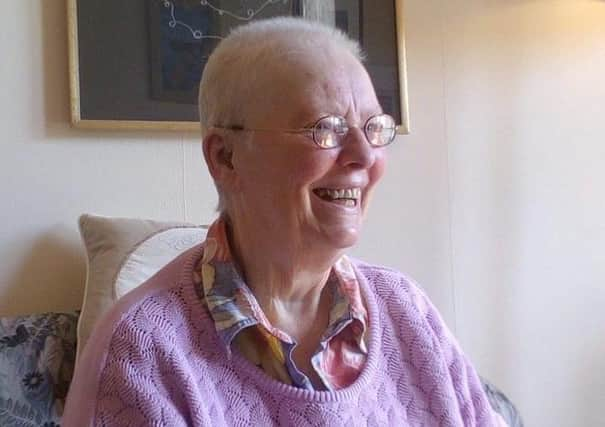 On 21 September 2019, Aileen Christianson, a leading editor and proponent of Scottish women writers, was due in Aberdeen to receive the prestigious Fletcher of Saltoun Award from the Saltire Society for her work as one of Scotland's most influential citizens working for the benefit of the country at large.
But, laid low by breast cancer for which she was receiving treatment, she was unable to join her three fellow award-winners in person and, on 12 June this year, after continued treatment failed to arrest the spread of the cancer to her liver and elsewhere, she died in lockdown.
After virtually three months in shielded isolation, she expressed bitter but resigned regret she would be unable to complete the full 50 volumes of the Collected Letters of Thomas and Jane Welsh Carlyle she had been researching/editing since 1967 – or visit her other homes in Pittenweem, Fife, and Agde, France, ever again. She was 75 and had hoped to emulate her father, Alan, to whom she was closest, by living into her nineties.
Aileen was born in North Wales but eventually moved with her father and mother Muriel, a teacher, and older sister Janice, to Scotland where Alan, an accountant decorated with the Military Cross in the Second World War, worked for the South of Scotland Electricity Board – he became deputy managing director and later deputy chairman. They lived in Helensburgh, close to Mackintosh's Hill House, which Aileen always loved.
After graduating with an MA in English and History from Aberdeen University in 1966, Aileen moved to Edinburgh where she began work as a researcher on the Carlyle Letters under Professor Ken Fielding. She carried on working on these – now at Volume 48 and a joint Edinburgh-Duke University, North Carolina project – as final editor almost to the end. She even helped fund some of her fellow researchers/editors on the project.
After working there for some 25 years, she finally persuaded the Department to make her a lecturer in English (1993) and then senior lecturer (1995), after initially taking on part-time tutoring and being held back, as she saw it, by the academic "patriarchy." She was a powerful feminist advocate and very active in the Edinburgh women's movement in the 1970s and 1980s, contributing, for example, to "68,78,88 From Women's Liberation to Feminism", Spare Rib and Women in Contemporary Scottish Politics.
In 1978, six months or so after its founding, she joined the Edinburgh Rape Crisis Centre, which was originally set up as a voluntary women's collective. Here Aileen immersed herself in its work, raising awareness about rape and male violence and counselling women. She was especially assiduous in using her "persistent, methodical" mind – in the words of a former colleague – in the fields of legal justice and police training, and in writing innumerable letters by hand to Scotland's MPs and other public figures. "She was a doer, not a talker." Her involvement ended 17 years after joining when the centre could afford to take on full-time paid staff.
This activism came alongside her more conventional university work but here, too, she gradually branched out. She pioneered teaching courses and lectures in Scottish women writers and producing monographs on Jane Welsh Carlyle, whom she established as an equal partner of her historian/essayist husband and a writer in her own right. She gave a series of talks and papers, not least on Jane, to the Carlyle Society and won a Leverhulme Research Fellowship (2006-07) to enable her to research and write Jane Welsh Carlyle, Biography and Biographers (Edinburgh, 2008).
One of her favourite authors was Willa Muir, the novelist, wife of poet Edwin Muir and dedicatee of Moving in Circles (2007). She also co-edited Contemporary Scottish women writers (2000) and Scottish Women's Fiction 1920s to 1960s (2000) while she continued lecturing and writing about women writers as diverse as Muriel Spark, AL Kennedy Carol Ann Duffy and the current Makar, Jackie Kay. In her later years she devoured detective novels written by women ("...can't be bothered by those males, ha ha.").
In 1978 she met the Canadian novelist and double Booker Prize-winner Margaret Atwood, when she and her late partner, Graeme Gibson, lived in Edinburgh for a year. They remained friends for life, with Aileen swiftly becoming "Auntie" to Atwood's daughter Jess and sharing pots of tea when the novelist visited Edinburgh for the Book Festival.
"Peggy", as Aileen called her, recalls fondly how her Edinburgh friend helped her with research on Alias Grace (1996).
Aileen, dubbed "a true original" by Atwood, said in a 1996 Scottish Affairs article drawing on Willa Muir and Candia McWilliam, "Imagined Corners to Debatable Lands", that her adult life had been dominated by the twin themes of Scottishness and femaleness. "They have been my obsessions and my intertwining commitments."
So, her topics were always "nation, region, gender, class and sexuality".
This body of feminist academic work was recognised by the Saltire Society last year when it praised her for "teaching [that] has been inspirational for generations of those meeting writers for the first time".
But it is as a passionately intelligent activist, a pro-Scottish independence/pro-European Union woman with very firm, often unswayable opinions expressed forcibly with the odd expletive, possessing high ethical principles and a raucous sense of fun, that her older sister Janice and myriad friends, male as well as female, in Scotland, Europe and the US mourn her.
Comments
 0 comments
Want to join the conversation? Please or to comment on this article.