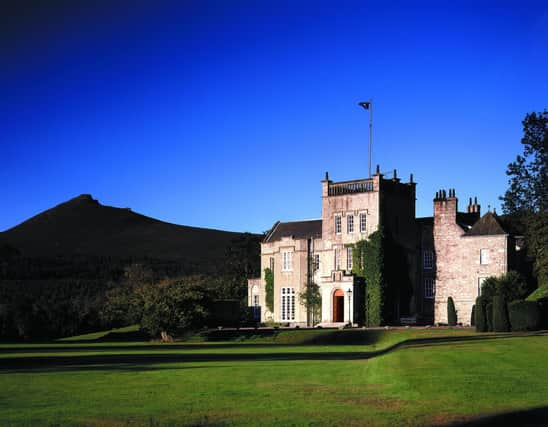 Pittodrie House Hotel, located at Chapel of Garioch, near Inverurie, at the foot of Bennachie, has revealed that plans are afoot for ongoing investment to further enhance the luxury hotel and surrounding 300 acres of stunning landscape and scenery.
Following completion of the sale of forestry there will be no impact on the venue, jobs and its long-term future.
This has been reflected in staffing levels with the current number of 30 employees mirroring headcount prior to lockdown – whilst further recruitment is anticipated later this year due to an encouraging pipeline of bookings, weddings and events.
The hotel's award-winning Mither Tap features traditional Scottish décor and showcases the finest Scottish food and drink.
Led by executive chef, Ed Blackhall, the restaurant is committed to offering locally-sourced produce, fresh ingredients and wild fish – including renowned suppliers John Ross Jr., Macsween and Scotbeef.
Management at Pittodrie House Hotel said they have experienced an upturn in meetings, events and other corporate business during the past six months, while room nights and wedding bookings continue to perform strongly with guests and visitors arriving from the surrounding area, UK and a growing pipeline of international locations.
Andrew Tighe, general manager said: "We're pleased to see increasing signs of recovery after what has undoubtedly been the toughest period for the hospitality sector in memory.
"While we remain optimistic about the future, we aren't resting on our laurels and remain hard at work to ensure the hotel continues to provide the world-famous Scottish hospitality that our new and returning guests and visitors have come to expect.
"With the support of our talented team here at Pittodrie House Hotel, we are looking forward to building upon our reputation as a leading destination in the north-east of Scotland whether it's through our weddings, corporate events or fine dining experiences."
Pittodrie House Hotel is an acclaimed four-star venue with five-star quality set within its own ancient grounds and offering breathtaking views of Bennachie and natural scenery, including woodland, extensive lawns and walled garden.
The hotel has won several leading awards recognising its wedding packages and commitment to providing first class customer service to brides and grooms – with bespoke options including exclusive use of the hotel and grounds.