Banff and Buchan MP David Duguid raised concerns at Westminster's Scottish Affairs Committee which took evidence from UK Government Fisheries Minister, Mark Spencer, on a number of issues facing the fishing sector.
Mr Duguid said the Scottish Government's plans to install HPMAs and offshore wind, to a larger extent than elsewhere in the UK, is causing concerns of "spatial squeeze" and will be detrimental to the Scottish fleet. He also expressed fears that long-established businesses will become non-viable if north-east waters are included within the new HPMAs.
It follows concerns from organisations including the Scottish Fisherman's Federation which described the plans as "government greenwashing" while "prioritising political objectives over good policy-making and decision-taking".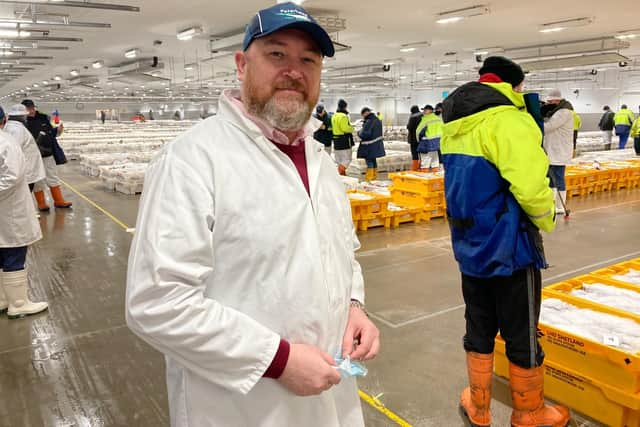 The MP said: "At the committee I raised a number of issues with the minister from the discussions I have had with the sector. The HPMA proposals are rightly causing a huge amount of concern and it seems that the SNP-Green Government want to squeeze our fishing vessels out of large areas of the sea to the detriment of our valuable industry.
"There is absolutely no doubt these plans present the biggest threat to the north-east fishing industry for decades."
Mr Duguid also raised issues with access to labour for the seafood processing sector and welcomed the addition of offshore deckhands to the skilled worker list but called for more flexibility in the English language test, particularly the written test.
He added: "Successive years since our exit from the EU, the Common Fisheries Policy and becoming an independent coastal state have all seen a steady improvement in catching opportunities for the Scottish fleet – particularly in Banff and Buchan.
"I was also pleased to hear, from the Defra Officials responsible for leading negotiations with other coastal states, that the key leverage we have of access to UK waters is 'front and centre' in those discussions."