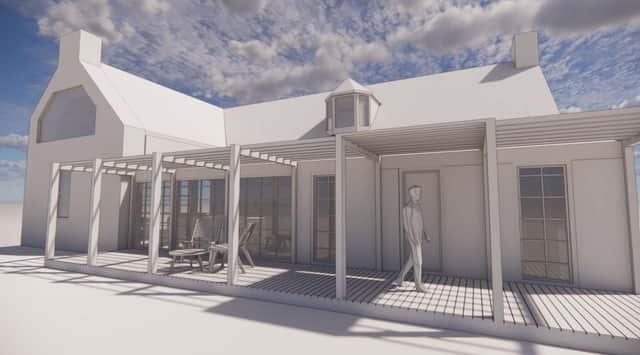 Andrew Steele has applied to Aberdeenshire Council with a proposal to renovate and upgrade the former shop and outbuilding. A new garage will also be added.
The Ballogie site most recently served as the home of the Butterworth Gallery.
Before it welcomed art lovers, the building was formerly the old village shop and post office.
The four-star visitor attraction hosted a display of artwork by local artist Howard Butterworth and his daughter, Mary Louise.
The gallery was unexpectedly forced to close after 26 years and moved fully online in February 2022 as the building was put on the market by its owners.
In a social media post, the family said it was "both excited and a little bit sad" to announce the move.
A tea room used to be located next door to the gallery, but the family closed it to concentrate on the successful art business instead.
The proposed renovation work includes installing a new heating system and insulation.
Existing windows would be replaced while two are expected to be enlarged.
The existing porch and kitchen extension would be demolished and replaced with a new larger structure.
Following conversion works, the former gallery will have three bedrooms, a TV/library room, living and dining area, and a study room.
Meanwhile the outbuilding will feature two bedrooms, a bathroom and kitchen as well as an open living and dining area.