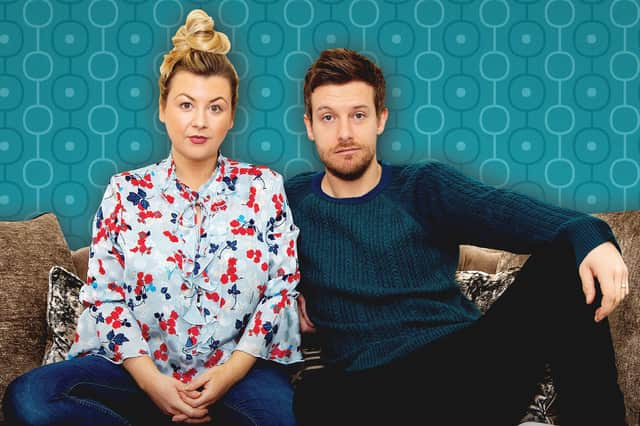 Following the Scottish Government's announcement removing all legal restrictions for venues and a capacity dispensation granted by the Edinburgh City Council,​ ​Colin Marr, Theatre Director ​of the UK's largest all-seated theatre ​​says, "I am absolutely thrilled to be able to reopen our theatre doors after more than 500 days of closure. ​It has been a very difficult time for everyone and to be given the go ahead to reopen this iconic venue, is an incredible feeling. I can't wait to welcome back my full team, our wonderful audience members and the incredible gigs, comedians and musicals that we've all missed so much this last year and a half."
​Following Shagged, Married, Annoyed, the Greenside Place venue will welcome a host of hit shows such as the award-winning Dolly Parton musical 9 to 5, which opens with ​a​ Gala performance on Tuesday​,​ September​ 14.
Other forthcoming attractions include Nick Cave ​and Warren Ellis, Chicago the Musical, Steve Hackett: Genesis Revisited, Gary Mullen ​and ​The Works performing One Night of Queen​, Riverdance​'s​ 25th anniversary tour and Disney's Beauty and the Beast​.
​The 3​,​059 capacity venue was in the middle of a 25 week record-breaking run of Disney's The Lion King, when it closed its doors on Monday​,​ March ​16, ​2020​,​ following Government guidance to limit​​ the spread of Covid-19. Upon reopening on Sunday, September, 5, the Playhouse will have been closed 536 days.
​​Ambassador Theatre Group, who own the venue, assure theatre-goers that they ha​ve​ a comprehensive framework of control measures in place to ensure they comply with the requirements set out by UK and Scottish Governments and Health Authorities to be Covid-Secure, ensuring the safety of staff, production companies, third parties and audiences.
Once audiences purchase tickets for Playhouse shows they will be contacted ahead of their visit to confirm the details of what they can expect, allowing so them confidence that the venue will be operating in accordance with the most up-to-date guidelines​, ​including mandatory face coverings in Scotland, eTickets, the option of refreshments delivered to seats, contactless payments and hand sanitiser stations.