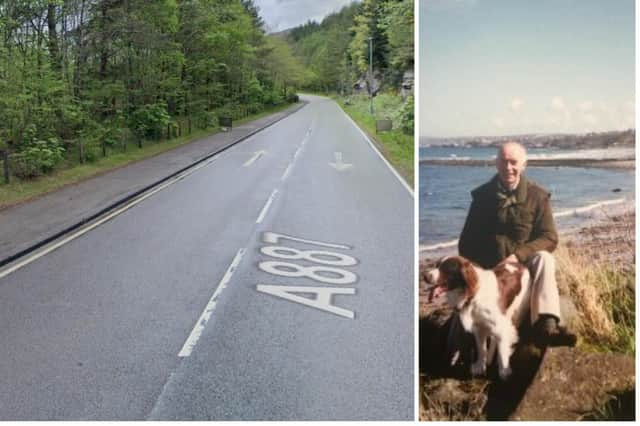 John Winton McNab, 86, was found two days after he had been reported missing
John Winton McNab, 86, was the driver of a grey Mercedes B car, which was discovered having been involved in a crash in the Highlands at about 1.20pm on Sunday, September 18.
The independent Police Investigations and Review Commissioner (Pirc) has now been instructed to investigate his death.
John Winton McNab died on Sunday
Pirc was instructed by the Crown Office and the Procurator Fiscal Service (COPFS) and will report to them.
Police Scotland said it had also referred the incident to Pirc.
It came as Mr McNab's family thanked all those who had been involved in looking for him.
His car was discovered after having been involved in a crash on the A887 at Invermoriston.
In a statement released by Police Scotland, the family said: "We would like to thank everyone involved in the search to trace Winton, these efforts are greatly appreciated by the family.
"We request that our privacy is respected at this sad time."
Police Scotland confirmed that inquiries to establish the full circumstances of what happened were ongoing, with the force urging anyone with information about the crash who has not yet spoken to an officer to contact them.
The death has sparked memories of the deaths of Lamara Bell, 25, and her partner, John Yuill, 28, after their car went off the M9 motorway near Stirling on July 5 2015. In that case, a passer-by called police but the force took three days to respond and, by the time officers finally arrived, Mr Yuill was dead and Ms Bell died four days later in hospital.
Police Scotland was fined £100,000 at the High Court in Edinburgh last year after admitting failings which "materially contributed" to the death of Ms Bell.