Deputy chief officer David Page said Police Scotland risked becoming a "paramilitary force" only capable of responding to serious incidents, as up to 4,500 jobs could be lost if a flat cash settlement was introduced in December's budget.
Conservative shadow Justice Secretary Jamie Greene MSP said this "extraordinary admission" from such a senior figure should be an urgent wake-up call for the SNP Justice Secretary Keith Brown to reverse the planned cuts to keep communities safe.
The resource spending review (RSR) published by the Scottish Government in May indicated the Scottish Police Authority (SPA), the Police Service of Scotland (PSOS) and the Scottish Fire and Rescue Service (SFRS) should plan for a flat-cash settlement.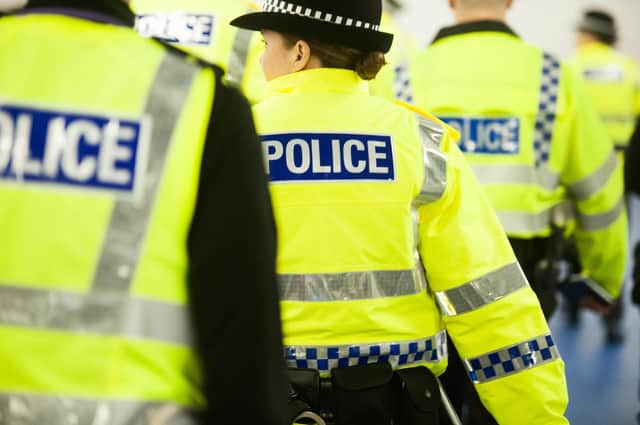 As a result, police chiefs have claimed they could be forced to make savings of up to £300 million if ministers forge ahead with the plans over the next four to five years.
The SFRS also raised concerns, saying they could face a 25 per cent cut to fire-fighting services over the same period.
This comes as firefighters from across Scotland will demonstrate outside the Scottish Parliament on Thursday, calling for better pay, an end to cuts and increased staffing.
Speaking to the criminal justice committee, SFRS interim chief officer Ross Haggart said if the flat cash settlement was implemented in the Government's coming budget, this could lead to a reduction of 780 full-time fire-fighters and 30 out of 116 full-time fire appliances.
"On a risk-assessed basis, we may have to remove fire appliances from service going forward and we also may have to close some community fire stations," he said.
Mr Page said Police Scotland was able to manage large and complex operations such as the Queen's death as he said the existing police force was "very efficient".
However, if the planned cuts were introduced, Mr Page said: "Our problem is, if we have to reduce the numbers, we lose that capacity and we will have to become much more reliant on England and Wales for mutual aid to dig us out of holes. We won't be able to police ourselves. We obviously have to use mutual aid at the moment because of the scale of some of these things, but our reliance on England and Wales will become much heavier."
He added: "We don't want Police Scotland to become a law enforcement, almost like a quasi military force, where all you can deal with is the most serious incidents."
In terms of the flat cash settlement going forward, Mr Page added: "We are left with a choice of either no pay rises going forward or a pay freeze for officers and staff or we fund it ourselves – we basically cannibalise policing to pay for policing."
Mr Page said the requirement for national body-worn cameras on officers, which every force on England and Wales has, had not been fully completed in Scotland as he said the force "do not have the capability". He said he and Police Scotland feared progress with services would be "halted" and there would be a "degradation of services" if the cuts go ahead.
Unison Scotland, the union for police staff, has called for urgent intervention from the Government to prioritise public safety and properly fund the police service.
Michelle Brewster, Unison Scotland police branch secretary, said: "These figures by Police Scotland are deeply alarming and threatens the safety of everyone in Scotland.
"Police staff in Scotland have already borne the brunt of cuts over the last decade and there has already been more than 2,600 job losses. To threaten to cut thousands more will completely decimate the service and pose a huge risk to public safety.
"Over the years police staff pay has been frozen and it has never recovered, so to suggest police staff might have to take a pay freeze when we are in the middle of a cost-of-living crisis is a slap-in-the-face for hard-working police staff.
"The police service is already the thinnest of thin blue lines."
Justice secretary Keith Brown said: "Our largely fixed budgets and limited fiscal powers means the UK Government needs to provide the Scottish Government with sufficient funding to support public services and the economy in these difficult times.
"We have already made difficult choices to support pay offers in 2022/23 and rightly so, as our police workforce deserve this.
""While policing matters and budgetary prioritisation are always a matter for the chief constable, we remain fully committed to using the resources available to us to support the vital work of Police Scotland in delivering effective and responsive policing across Scotland."
A Treasury spokesperson said: "The responsibility for funding public services is largely devolved across the UK, but we have provided the Scottish Government with a record £41 billion per year for the next three years – the highest spending review settlement since devolution."