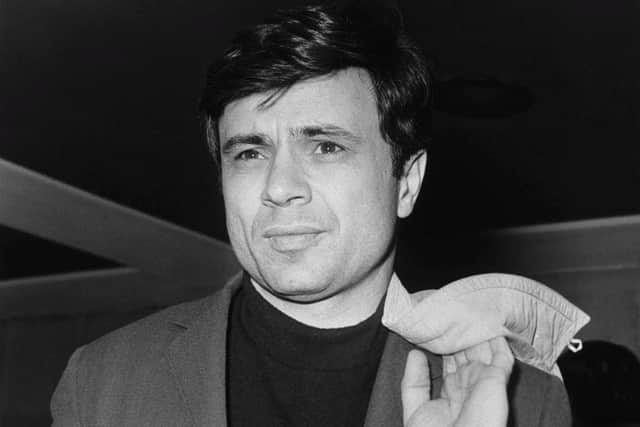 From the age of five Robert Blake was a regular in MGM's famous Our Gang shorts, as a teenager he played the Mexican boy who sells Humphrey Bogart a winning lottery ticket in John Huston's classic adventure The Treasure of the Sierra Madre and as an adult he starred in the cop show Baretta, although he was only 5 ft 4 in tall.
Blake enjoyed considerable success in the late 1960s and 1970s, but never quite made the leap to the Hollywood premier league. When he did make it back into the public eye in the 2000s it was as a result of the murder of his wife and subsequent court proceedings against him.
Bonny Lee Bakley was a con-artist with a string of criminal convictions and previous husbands. She used naked pictures of herself and promises of sex to ensnare men and allegedly trapped Blake into marriage, though she also pursued other celebrities and claimed to have had a child by Jerry Lee Lewis.
In 2001 she was shot dead outside an Italian restaurant in Los Angeles, where she and Blake had just eaten. Blake maintained it happened while he was back in the restaurant… collecting his gun, which he had absent-mindedly left there.
He stood trial for murder and was acquitted, but Bakley's family subsequently won a civil case against him and were awarded $30 million in damages, resulting in Blake's bankruptcy.
Internet sites were quick to point out similarities between Blake's life and art – Baretta's wife was murdered outside an Italian restaurant, Blake played one of the real-life murderers in the acclaimed 1967 adaptation of Truman Capote's book In Cold Blood and his most recent appearance was as the "mystery man" in David Lynch's Lost Highway, a 1997 drama about a man accused of murdering his wife.
The Blake murder case was undoubtedly one of the most sordid in Hollywood history, though it did not generate the same, intense worldwide coverage as the OJ Simpson trial and wags were quick to suggest that Blake was still having to play second fiddle to bigger celebrity names.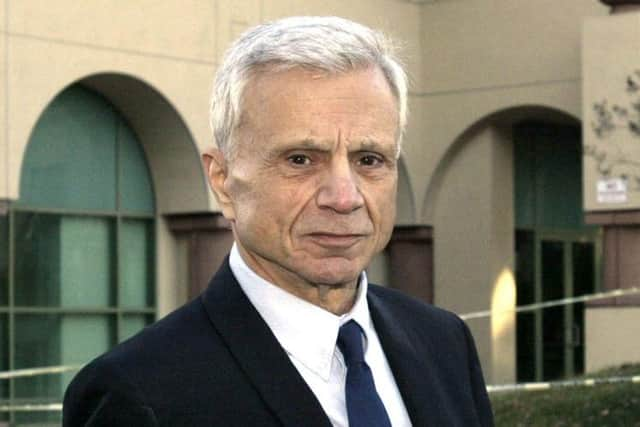 He was born, Michael James Vijencio Gubitosi, into an Italian-American family in New Jersey in 1933. His father had numerous jobs, as well as trying to pursue a showbiz career in a song-and-dance double act with his wife. Blake was brought into the act, with his brother and sister, and the Gubitosis moved to California in the hope of getting work for their children in the movies.
Under the name Mickey Gubitosi, Blake joined the legendary Our Gang team, which began in the 1920s. He made 40 Our Gang comedy shorts between 1939 and 1944.
His Our Gang character was also called Mickey. Blake adopted the name Bobby Blake for films outwith the Our Gang series and kept it when he took on his second regular role, that of the young Indian Little Beaver in Republic's Red Ryder western series. He made more than 20 between 1944 and 1947.
Although he was already enjoying considerable success and recognition, Blake later spoke of his deep unhappiness at home and physical and sexual abuse by his alcoholic father, who eventually committed suicide. Blake once described his father as a "sadistic madman" and claimed his mother was worse.
Apart from a break for military service in the 1950s. he continued to work steadily in films and television. TV westerns were a regular source of employment and he appeared in many of the hits of the time, including The Roy Rogers Show, Wagon Train, Laramie and Rawhide.
On the big screen he was a soldier in the Korean War film Pork Chop Hill, with Gregory Peck; another soldier accused of rape and defended by Kirk Douglas in Town Without Pity, Simon the Zealot in The Greatest Story Ever Told and the eponymous Indian fugitive pursued by Robert Redford's sheriff in the modern western Tell Them Willie Boy is Here, though he turned down the chance to play Ratso Rizzo in Midnight Cowboy.
In the 1970s he was on the right side of the law in the cult movie Electra Glide in Blue, which played on his lack of height, and in Baretta, in which his detective character's buddie Fred was a cockatoo. It brought him Emmy and Golden Globe awards, though there were reports of frequent tantrums on set.
He developed a second series for himself called Hell Town, in which he played a priest. It debuted in 1985, but Blake abruptly dropped out, seemingly as a result of drug abuse and the collapse of his 22-year marriage to actress Sondra Blake. She said she lived in constant fear of him.
He disappeared from public view for the best part of a decade before making a comeback with major roles in Lost Highway and Wesley Snipes thriller Money Train.
Blake met Bonnie Lee Bakley at a party in 1999, she had a baby in June 2000 and tests proved Blake was the father. They wed in November 2000. It was his second marriage, while Bakley had at least eight husbands, possibly more.
She was murdered six months later. Inquiries uncovered evidence suggesting she swindled thousands of men. Jerry Lee Lewis's sister Frankie Jean Lewis called her "a black widow from hell" and said: "She would eat her prey as soon as she was finished with them."
More than a year passed before Blake was arrested and charged. The gun he left in the restaurant was not the murder weapon, though there was also much talk of hitmen. He declined to testify and was acquitted in March 2005, but lost the civil case later that year.
He reportedly married for a third time in 2017, but it was short-lived. He is survived by two children from his first marriage and a daughter from his second.
The plot of Quentin Tarantino's 2019 film Once Upon a Time in Hollywood echoes Blake's story, with Brad Pitt as a stuntman accused of murdering his wife and Tarantino dedicated the novelisation to Blake.
Blake's work has been overshadowed by the murder and court cases. It is easy to talk about promise unfulfilled, but it is a unique career that embraces Our Gang and Rawhide, Truman Capote and David Lynch. Even as a child there had been a melancholy quality to Blake's screen image. As an adult he had a unique quality and disquieting intensity.
If you would like to submit an obituary (800-1000 words preferred, with jpeg image), or have a suggestion for a subject, contact [email protected]