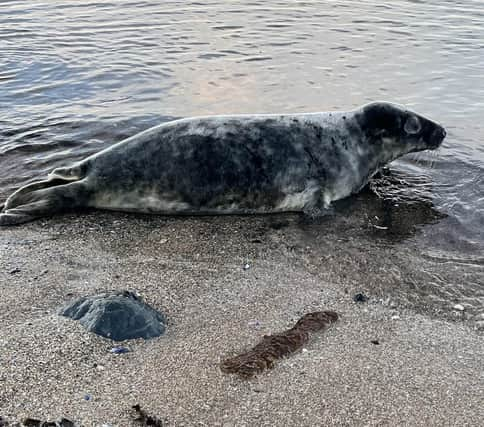 National Wildlife Rescue Centre manager, Chris Hogsden, said: "We have had several reports of seal pups in Ellon being approached for selfies and petting. Unfortunately getting close to seals like this can cause their mothers to abandon them, leaving them to fend for themselves before they are able to survive on their own.
"It's also potentially dangerous as seals are wild animals and can inflict a nasty bite when scared or in pain.
"Our centre is already caring for a high number of seals and we'd like to avoid any animals coming into our care unnecessarily. We'd like the public to be wildlife wise and take steps to avoid distressing any pups.
"Please never approach a seal. Put dogs on a lead and do not allow them to approach the animal either.
"If you find a seal pup onshore then monitor the animal from a safe distance over the course of 24 hours. If no mother seal has been seen within this period, please call our helpline for advice.
"If the seal is obviously injured or appears sick then call our helpline immediately. Don't try to put a seal back in the water as it's normal for them to spend time on land. They may be out of the water for good reason or simply just resting."
Anyone who has concerns about a seal, or anything other animal, should call the charity's animal helpline on 03000 999 999."