The popular fundraiser – a real stroke of genius – saw 34 brave souls take to the water in Fraserburgh Harbour for the festive event.
While the sun shone for the swimmers, the water temperature was far less forgiving, but cheered on by a huge crowd, the participants completed their task.
Now, with the funds collected on the day and the sponsorship all in, lifeboat coxswain Vic Sutherland was overwhelmed to announce that £13,439.27 had been raised.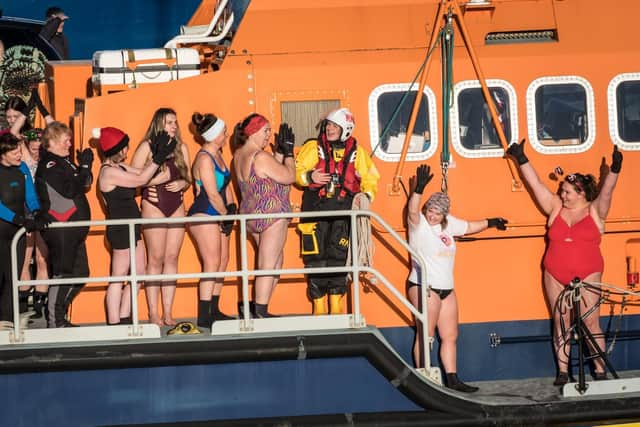 Commenting on the station's Facebook page, he said: "Wow, wow, wow!
"We're delighted to announce the final total raised from our Boxing Day Harbour Swim on December 26, 2022, drum roll please……
……thanks to you, we raised a whopping £13,439.27!
"A huge well done to everyone who took part in the swim and helped raise vital funds for the station, as well as those who came down to the harbour to cheer everyone on and make it an amazing Boxing Day event.
"These funds will help power our lifesaving service at Fraserburgh and we're enormously appreciative of your support.
"After all, our boats are only able to launch thanks to your support, so a big thank you from every single one of us at the Station.
"Who's already thinking of taking part this year?
"We may have an extra special surprise for those taking place….watch this space!"
Supporters were quick to applaud the effort with congratulations pouring in, including from local councillor Dorreen Mair who said it was a 'fabulous result'.