Young Enterprise Scotland expanding financial education programme in North East
Young Enterprise (YE) Scotland is expanding its financial education programme across schools in the North East as the need for money skills is heightened by the cost-of-living crisis.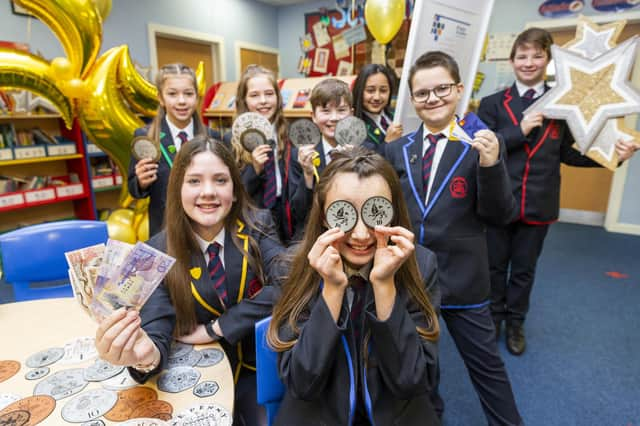 Currently delivering financial literacy and enterprise learning across Scotland, including 19 schools in Aberdeen and Aberdeenshire, YE Scotland is seeking to increase the capacity of its team operating Scotland's Financial Schools by recruiting more programme executives. Aiming to bring the team up to 32, two of the new recruits will potentially be dedicated to the North East.
Working alongside the new Northern Alliance Regional Improvement Collaborative, Council education staff, Headteachers and class teachers, Scotland's Financial Schools delivers a range of financial education and enterprise programmes. Together these provide immersive learning experiences that support a practical understanding of money.
Importantly, new Centres of Excellence in Financial Education established in primary schools in and around Glasgow have been instrumental in extending conversations about money, saving and debt into family homes where rising prices are eating into household budgets. A key aim for the expanded team is to bring this programme to schools in the north of Scotland.
Emma Soanes, Chief Executive Officer at YE Scotland, said: "There is a real urgency to expanding financial education and we have put in place plans to increase our capacity to deliver more programmes in the north of Scotland. Both the pandemic and the current economic turbulence have shown that personal financial resilience is imperative and the more we can introduce money skills in school, the more our young people can be prepared for what lies ahead.
"Our programmes make it easy for schools and teachers to incorporate money skills and financial learning experiences into the curriculum. With the recruitment process underway to add new programme executives to our passionate and enthusiastic Financial Schools team, we will be able to reach out to and support many more schools."
Anyone interested in working for the charity should contact [email protected] or visit yes.org.uk/work-for-us.php