Alcohol advertising ban Scotland: Will Nicola Sturgeon's successor ditch 'extreme' alcohol advertising plans?
Tourism bosses, live music promoters and Scotland's multi-billion pound drinks industry are united in their condemnation, and there are widespread fears over the impact on the economy.
Plans to restrict alcohol advertising and promotion have sparked a huge backlash since emerging towards the end of last year. They have now been thrown into serious doubt by Nicola Sturgeon's unexpected resignation announcement.
Fergus Ewing, a former SNP minister, is urging the next first minister to ditch the "extreme" proposals, and two of the three candidates vying for the party leadership have already signalled a significant rethink.
The Scottish Government launched a wide-ranging consultation on the issue last year, which included proposals to ban alcohol sponsorship for both sports and live events. The consultation, which runs until March 9, could also see distillery and brewery shops barred from selling branded merchandise to visitors, as well as drinks branding being removed from pub umbrellas and glassware.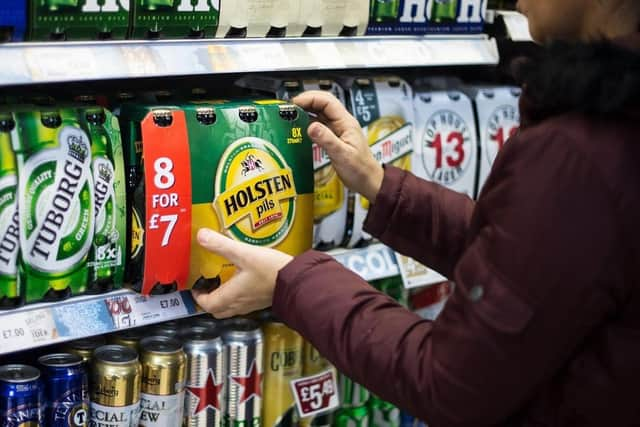 More than 100 firms, including the Budweiser Brewing Group, Lanson Champagne, Diageo, Whyte & Mackay and Tennent's Lager, previously signed an open letter to Holyrood ministers urging them not to "destroy Scotland's drinks industry". The Scottish Tourism Alliance argues a blanket ban would cause "economic self-harm" on a scale similar to Brexit.
So what's behind the controversial plans? Firstly, it is important to note these are ideas rather than concrete proposals. They are the subject of consultation and not yet the basis of legislation. The Scottish Government does not even have the power to implement all of the suggested restrictions, such as around TV and radio advertising. These would require the involvement of UK ministers.
In a foreword to the consultation, Maree Todd, the SNP's public health minister, points to Scotland's "deep, long-standing and troubled relationship with alcohol". In 2020, Scots bought enough booze for everyone aged over 16 to drink 18 units every week. This is equivalent to around 90 bottles of wine per adult each year. Meanwhile, an average of 24 Scots died every week in 2021 from illnesses that can only be caused by drinking alcohol.
Ministers have already taken action in a bid to reduce alcohol-related harm, such as through minimum unit pricing, the reduction of the drink-drive limit and the multi-buy discount ban. The new consultation focuses on reducing the impact of alcohol marketing on children and young people, and is based on recommendations from the World Health Organisation. Scotland is not the first country to look at this – Ireland, France and Norway have all introduced restrictions.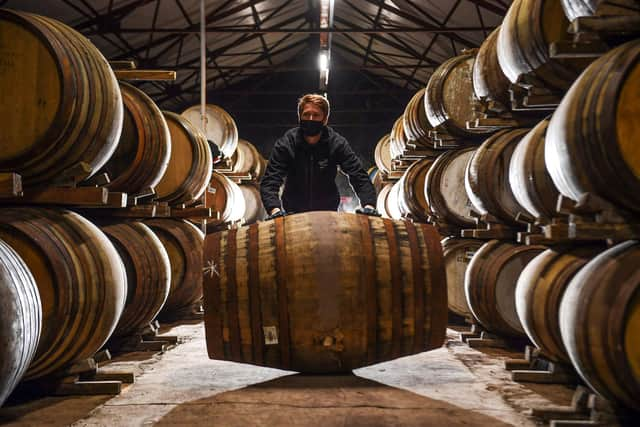 Nicola Sturgeon, the outgoing First Minister, previously said reducing the exposure of children to alcohol advertising was key. She told MSPs: "There is a world of difference between a billboard outside or in the vicinity of a school and, for example, a Johnnie Walker baseball cap."
But this has not been enough to assuage the fears of industry leaders. Mr Ewing, a senior SNP minister until 2021, said the proposals "make no sense as they will have no impact at all on alcohol abuse". The MSP told The Scotsman: "They have, however, caused widespread consternation amongst many, many businesses.
"Distilleries are a major part of what we offer to visitors. Whisky is our national drink and, for many, is a symbol of Scotland. When I was tourism minister we praised, valued and supported our drinks sector, which is a key part of our economy.
"The growth of this sector over the past decade, which was hailed by previous Scottish governments as a great success story, is now under serious threat by a disastrous deposit return scheme – which the Scottish Government's own review said is unworkable – but also an extreme and very one-sided set of advertising ban proposals, which most believe will achieve nothing on health, but cause serious harm to jobs, business and the economy were they ever to become law.
"At least the latter are only at consultation stage. I hope the next first minister will take these proposals back to the drawing board, and instead work with industry to come forward with other more practical and effective approaches to address alcohol issues.
"We urgently require to rekindle our previous good relationships with business – small, medium and large."
Ms Forbes, the SNP finance secretary who hopes to take over from Ms Sturgeon, has said she "could not support a ban on advertising of one of Scotland's greatest exports, namely whisky". Her leadership rival Humza Yousaf is expected to outline his own position in coming days.
Ash Regan, the self-confessed outsider in the contest, has insisted the Government "should not be banning advertising of alcohol in distilleries and their shops". She said: "Whisky and gin make up a substantial part of our cultural export sales - the idea tourists wouldn't be able to see those bottles on shelves in nice advertising is an example of common sense being abandoned."
In Holyrood, only the Greens, who have a power-sharing agreement with the SNP, unequivocally support the consultation.
Jamie Halcro Johnston, the Scottish Conservatives' business spokesman, said: "Nicola Sturgeon tried to dismiss the idea that this proposed ban would affect merchandising or branded goods, but many of the measures being touted would do just that – with a devastating impact on a huge number of Scottish businesses.
"It wouldn't be the first time that SNP legislation restricted choice and imposed disproportionate costs on companies, as their disastrous deposit return scheme is likely to do in its current form.
"This kind of draconian ban would make it impossible for many firms, especially in hospitality and tourism, to operate. All the SNP leadership candidates should make it clear that it is completely out of the question."
Labour MSP Paul Sweeney said his party "will consider any proposals to tackle problem drinking in Scotland, but the SNP have serious questions to answer". He added: "We need to ensure there is a properly thought through strategy on how to tackle alcohol addiction, and that any changes don't represent an attack on key industries or a threat to Scottish jobs."
The Liberal Democrats declined to comment.
Green MSP Gillian Mackay said: "Our sports teams and public spaces should be for everyone, rather than being treated as promotional opportunities for alcohol companies. Tobacco sponsorship and advertising was rightly curbed years ago and it had made a difference. But alcohol marketing is still everywhere and has been normalised.
"Alcohol-related deaths in Scotland increased over the course of the pandemic. Restrictions on marketing are not the whole solution, but they are an important part of the conversation. That is why this consultation is so important and why [we] will be following it closely. However, it is only one part of the picture."
Comments
 0 comments
Want to join the conversation? Please or to comment on this article.