Tuesday saw the deluge of absurd tax promises from candidates continue, naturally uncosted.
But they don't like to be challenged on it, with multiple hopefuls spending the day trying to avoid answering media questions.
Instead of stepping out with ideas and a plan, candidates sought to say their soundbites and leave before being challenged.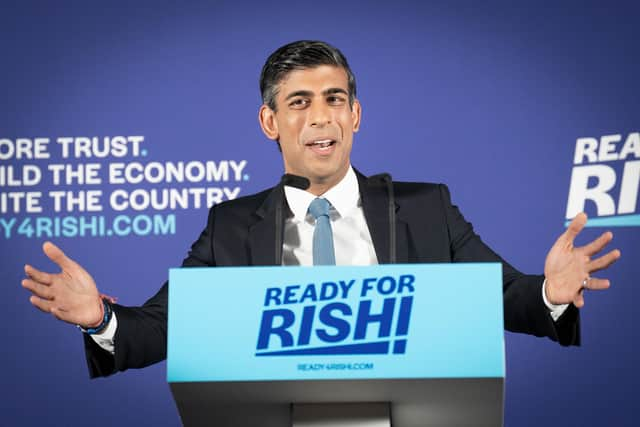 First we had Rishi Sunak, the man whose candidacy was seemingly announced six months before there was a vacancy.
Promising to rebuild trust with the public, the former Chancellor is running despite being fined for a Covid breach, the controversy over his wife's non-dom tax status, and holding a US Green card until recently.
With this in mind, Mr Sunak tried to dodge being asked questions, and his supporters also seemed to boo Sky's Beth Rigby for asking about it.
These are campaigns trying to look the part rather than actually be it, answering the question without showing how they got to it.
Speaking to MPs after, some seemed less than impressed with Mr Sunak's performance, but would still back him.
They suggested while his answers were weak, he was the most likely to win.
Speaking at her own launch, Kemi Badenoch also sought to leave without answering questions, only to be pushed by the assembled media.
Ms Badenoch has previously attacked journalists for having the temerity to email requesting a comment, and once admitted hacking into a Labour rival's website.
These are things that require scrutiny, but instead she tried to avoid it.
Instead her team focused on the culture war, putting "Men" and "Ladies" on the neutral toilet doors, to stress her anti-woke credentials.
Telling the media she would run a Government less focused on Twitter, it was a small touch ironically designed for attention on Twitter.
MPs are still scrambling for support, but the backers are far less vocal now than last time, and none are natural campaigners like Boris Johnson.
The main theme of the day was despite the seemingly endless amount of candidates, there is no clear and natural successor.