The news was a huge boost to Scottish Tory leader Douglas Ross, a win that that lasted less than 24 hours. Just one day later, Housing Secretary Robert Jenrick rowed back and insisted it was a matter for the treasury.
Mr Ross then insisted the "commitment is definitive", and claimed the PM had made a guarantee. A few hours on, Chief Treasury Secretary Steve Barclay refused to answer the question when directly asked by Tory MPs.
Another day, another mishap. Offered an open goal and the chance to hand a boost and clarity to Scotland, the PM once again ballooned it over the bar.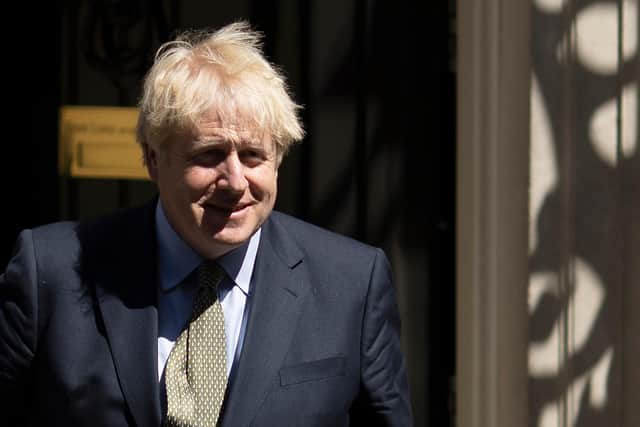 This is a government that approaches 'comms' like a game of Chinese whispers, announcing or leaking plans before reversing them at a later date.
On November 3, the PM ruled out exemptions for his new restrictions for golf and tennis, something Michael Gove then said would be allowed. He later corrected himself, but this confusion in government bleeds into the public. If they don't know what to do, how should we?
In May, which feels like it was ten years ago, Downing Street defended a controversial visa surcharge for overseas health care staff as "the right thing to do". Coming at the same time as the then-weekly Clap For Our Carers, the policy was then dropped not through belief, but by backlash.
With schools, the repeated and adamant promise to reopen before the summer holidays was dropped over concerns suitable safety measures were in place. Teachers, unions and parents had all expressed concern, but the government insisted it would be fine.
There was then the exam results U-turn, with Education Secretary Gavin Williamson defending a system that gave students grades based on their statistical model. Despite repeatedly and adamantly insisting the system was fair, Williamson later allowed pupils to instead get their predicted grades from teachers.
Not content with confusion on grades, the question of whether children would eat also became political. On free school meals, the government refused to continue access to the national voucher scheme in June, only for Marcus Rashford, inexplicably, to lead a revolt that saw the footballer himself announce the reversal.
Such confusion had also extended to the coronavirus app, which was promised to be ready in June and world beating. Arriving much later, it was anything but.
Then of course lockdown, something Boris Johnson had dismissed and repeatedly criticised Sir Keir Starmer for demanding. When they were introduced in Wales, his own MPs criticised the Welsh First Minister Mark Drakeford. England is now heading into its own.
These are on top of U-turns on Huawei, air bridges, and making MPs line up to vote instead of using proxies. It's a pandemic and these decisions aren't easy, but the government has fallen into a habit of changing them on a whim, guided by the science unless they don't like it.
When Boris Johnson won a mammoth 80-seat majority in the UK's December election, it was supposed to be the end of embarrassing defeats, or confusion over the messaging. Instead of strong and stable, we have dither and delay.
A message from the Editor:
Thank you for reading this article. We're more reliant on your support than ever as the shift in consumer habits brought about by Coronavirus impacts our advertisers.
If you haven't already, please consider supporting our trusted, fact-checked journalism by taking out a digital subscription.