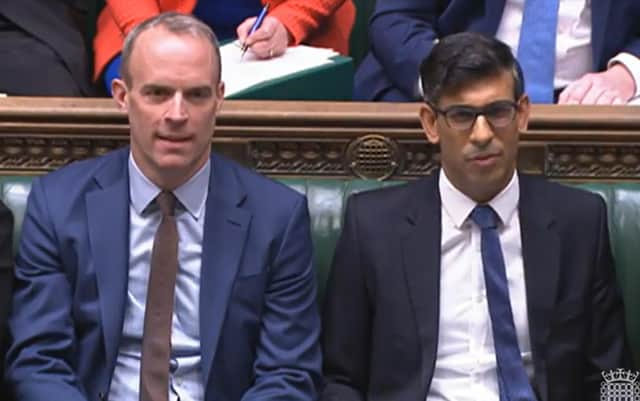 The latter will particularly sting, given his repeated commitments to transparency, integrity, and essentially not being Boris Johnson.
Unfortunately however, this has not extended to his PMQs performances, which are full of the usual deflections the former Prime Minister made his own.
Having booted out Nadhim Zahawi over his tax affairs, Wednesday's session was always going to be a tough one, and so it showed.
The Labour leader grilled the Prime Minister over what he knew about the scandal and when he knew it, questioning if Mr Sunak was aware about the investigation before appointing the Stratford-on-Avon MP.
There is a clear answer to this, yes he did, with rumours and reports of investigations from as long as six months ago.
Mr Sunak could have used this to show not only he had acted decisively with the firing, but understood mistakes had been made, but he could clear up how this happened.
Instead, the Prime Minister simply refused to answer the question, going after Labour on the strikes, despite Sir Keir repeatedly and as ever, failing to take a position on it.
He also brought up claims made by Labour MP Rosie Duffield that being in her party was akin to an abusive relationship, a gross comparison, especially when used for political point scoring.
If that wasn't enough mud slinging, Mr Sunak then dipped back into the Jeremy Corbyn well, asking why Sir Keir did nothing.
The Prime Minister told MPs his actions showed he acted decisively, while sat next to a Justice Secretary facing multiple allegations of bullying, and a Home Secretary who broke the ministerial code by sharing confidential information with a friend for advice.
There is probably, somewhere, a serious debate to be had about appointments, following due process, and MPs right to be considered innocent until investigations have concluded.
None of those points were made at PMQs, with Mr Sunak embracing the Johnsonian tradition of going "maybe we're awful, but you're so much worse".