Ash Regan made the bizarre suggestion during an SNP hustings in Glenrothes, which saw the three leadership hopefuls set out their stalls to party members.
Ms Regan, the self-confessed outsider in the race, said the installation would help build confidence among the public, with a dial that would move forwards when certain milestones were reached.
She is battling with finance secretary Kate Forbes and health secretary Humza Yousaf for the top job. The first poll of SNP members found Mr Yousaf has a narrow lead over Ms Forbes, with Ms Regan trailing behind.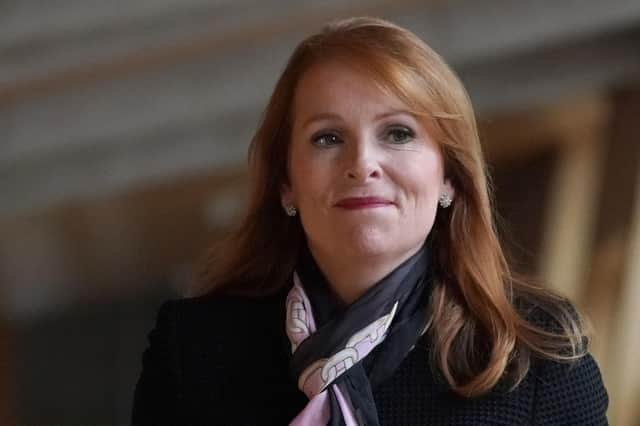 However, the poll of 515 members, carried out by Savanta for the Daily Telegraph between February 23 and March 1, showed a significant number are still undecided. Mr Yousaf was on 31 per cent, with Ms Forbes on 25 per cent and Ms Regan on 11 per cent. A total of 32 per cent said they did not know who they would vote for.
Ms Regan told the event in Glenrothes: "There's an idea that I wanted to put to you. It's not my idea but the group that came up with it have said that we should be using it in the campaign. And it's the idea of a 'readiness thermometer'. I don't know if anyone's seen that idea yet.
"So, the idea is you can have an actual installation which is a readiness thermometer. We could put it up in Glasgow or in Edinburgh, and it can be outside and it has a dial on it that moves.
"So when we've made all the plans for the currency for instance, or we've set up how we're going to do something to do with defence, or whatever it is, that dial will move and it will inch forward.
"And the media can look at it, everyone can look at it, and it builds that confidence with the public so that when we get up to the 100 per cent, everybody in Scotland knows we've solved all these problems."