The attack followed the party's deputy leader, Keith Brown, opening the SNP's conference by claiming the "Labour Party is as Trumpian as the Tories" on independence.
Mr Blackford, attacked Labour as a "Brexit backing, democracy denying, Tory enabling party".
The attacks on Labour have been stepped up by the SNP following a resurgence in the polls of leads of up to 33 points for Labour following Liz Truss' appointment as Prime Minister.
In his keynote speech, the party's Westminster leader said: "When it comes to Brexit, I'm afraid I can only think of one sentence more ridiculous than the Tory's 'Get Brexit Done', and that's Labour's new slogan - Make Brexit Work.
"Never before have so few words made so little sense.
"The complete conversion of the Labour Party to the Tory hard Brexit party is a betrayal of working people in Scotland and across the UK."
He added: "Labour's position is not just an insult to all of us, it is an insult to the many Scottish Labour voters who also believe in independence."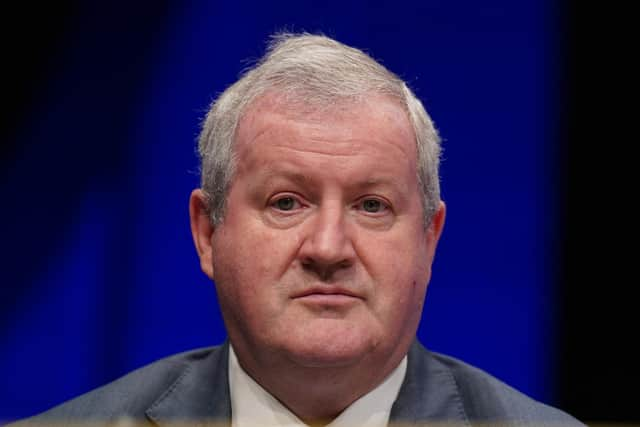 Mr Blackford also took aim at the Prime Minister and the Chancellor, stating they had made the "worst first impression" in the history of British politics.
He added the mini-budget, which forced a £65bn intervention from the Bank of England, would go down as "one of the worst financial interventions in modern history".
The SNP figure said: "It turns out the new Tory plan is the same as the old Tory plan, austerity 2.0.
"Their Chancellor even had the cheek to say that the immorality at the heart of his budget was only a 'distraction'.
"This is now broke, broken Britain. Your homes, your pensions, your incomes are not safe under Westminster control.
"It is a cost, a risk, a price that Scotland can't afford to pay any longer."
"Let's never allow them control over our lives and our future ever again," he added.
"Not for one term, not even for a decade.
"Let's make sure we win our independence and finally, finally get rid of Westminster Tory governments for good."
All episodes of the brand new limited series podcast, How to be an independent country: Scotland's Choices, are out now.