Boris Johnson's dad Stanley applies for French passport after Brexit, insisting 'I will always be European'
Boris Johnson's dad Stanley has applied for a French passport and insisted "I will always be European".
A former member of the European parliament, Mr Johnson also voted remain in the 2016 referendum.
Speaking to RTL radio on Thursday, he insisted he wanted to become French because of his strong family links to France.
He said: "If I understand it correctly, I am French.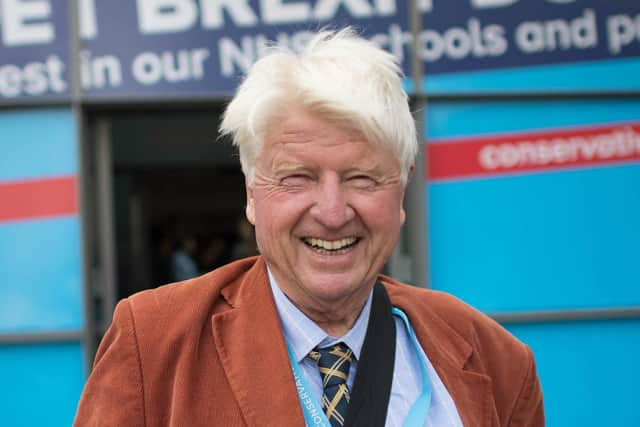 "My mother was born in France, her mother was totally French as was her grandfather. So for me it is about reclaiming what I already have. And that makes me very happy.
"I will always be a European, that's for sure. One cannot tell the British people: you are not Europeans.
His son Boris was the face of the Leave campaign in the 2016 referendum, and the decision to leave the EU split across the family divide.
Brother and former MP Jo Johnson was an ardent remainer, as is his sister Rachel Johnson.
Rachel joined the Liberal Democrats over the issue in 2017 and later was the lead candidate on the party list in South West England for Change UK.
Jo quit Theresa May's Government in 2018 over Brexit and called for the public to have a second vote on the issue.
The Prime Minister's agreement sailed through the Commons in a single day on Wednesday, avoiding the disaster of no deal.
Despite his previous threats of no deal, the PM struck a more conciliatory note as Parliament approved a new trade deal with the EU.
He said: "Those of us who campaigned for Britain to leave the EU never sought a rupture with our closest neighbours, we never wanted to sever ourselves from our fellow democracies beneath whose soil lie British war graves in tranquil cemeteries often tended by local school children, a testament to our shared struggle for freedom.
"Now with this Bill we're going to become a friendly neighbour, the best friend and ally the EU could have.
"This is not the end of Britain as a European country.
"We are in many ways the quintessential European civilisation and we will continue to be that."
If you haven't already, please consider supporting our trusted, fact-checked journalism by taking out a digital subscription.
Comments
 0 comments
Want to join the conversation? Please or to comment on this article.