In a joint statement on Sunday from Downing Street and the European Commission, they confirmed the Prime Minister and Ursula von der Leyen would meet to discuss the "range of complex challenges around" the Brexit treaty.
It comes after speculation mounted that a deal could be announced imminently, with Deputy Prime Minister Dominic Raab saying Britain and the European Union were on the "cusp" of striking an agreement.
In the joint statement issued by Downing Street, the pair said: "Today, president of the European Commission, Ursula von der Leyen, and Prime Minister of the United Kingdom, Rishi Sunak, agreed to continue their work in person towards shared, practical solutions for the range of complex challenges around the Protocol on Ireland and Northern Ireland.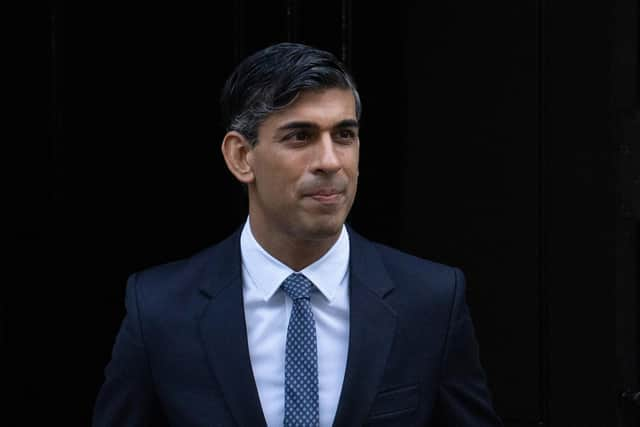 "President von der Leyen will therefore meet with the Prime Minister in the UK tomorrow."
Speculation has been rife for the past week the UK and the EU were about to announce a plan designed to solve trade frictions caused by the protocol.
Ms von der Leyen had been due to travel to Britain on Saturday to hold talks with Mr Sunak, as well as meet the King at Windsor Castle, but the plans were scrapped. The latest announcement opens the door for a potential unveiling of fresh protocol terms during the German politician's visit on Monday.
The commission's online calendar states Ms von der Leyen's meeting with Mr Sunak will take place in Windsor, suggesting No 10 plans to stick with the original location it had pencilled in for her weekend trip.
Had Saturday led to a breakthrough, Downing Street had reportedly been keen to brand the Prime Minister's deal the "Windsor Agreement".
Speaking to The Sunday Times on Saturday, Mr Sunak said he planned to work all weekend to nail down revised terms as he looks to keep hardline Conservative Brexiteers and the Democratic Unionist Party (DUP) on side.
He told the newspaper he was "giving it everything we've got" to finalise a fix for the protocol, a Brexit treaty negotiated by former prime minister Boris Johnson.
The protocol, signed by Mr Johnson in 2020, was designed to prevent a hard border with Ireland after Brexit, with Northern Ireland continuing to follow EU rules on goods to prevent checks being needed when crossing into the Republic.
But the trade barriers between Northern Ireland and Great Britain created by the treaty has created Unionist tension, with Mr Sunak admitting it had "unbalanced" the Good Friday Agreement that helped end the Troubles bloodshed in the province.
DUP leader Sir Jeffrey Donaldson has issued seven tests that Mr Sunak's new pact will have to meet in order to win the party's backing, including addressing what he calls the "democratic deficit" of Northern Ireland being subject to EU rules while not having a say on them.