We knew a post-Brexit deal had been agreed after months of negotiation and speculation, confirmed during a joint press conference with Mr Sunak and European Commission president Ursula von der Leyen.
But we knew much of this would be coming – a deal had been on the horizon for months. The fear was always how it would go down, not so much among those in Brussels, who made more concessions than expected, but among the Prime Minister's own MPs.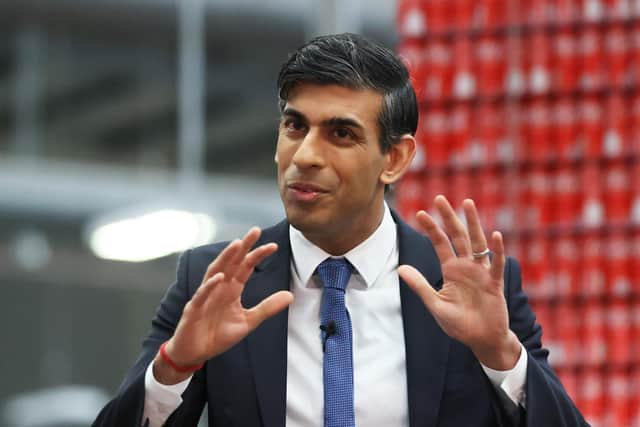 Because make no mistake, they are the real threat to his premiership getting to the next election, not the EU or Labour.
For as long as there had been rumblings of a deal, there were warnings from senior Brexiteers about not compromising. There was also an intervention from the former prime minister Boris Johnson, who while not brave enough to put his name to them, had his sources condemn the agreement before any details had even emerged.
Brexit is Mr Johnson's baby, this is his show, and having used it to bring his predecessor Theresa May down, there was a hope among his supporters it could do the same to Mr Sunak.
Such a coup now looks less likely by the hour, with the most vocal Brexiteers either quiet or enthusiastic. One of these was Steve Baker, now a minister in the Northern Ireland office, and one put on resignation watch by Downing Street.
There was no complaint from Mr Baker, instead responding with a euphoria and honesty missing in much of politics. He told the BBC that Brexit had cost seven years of his mental health. He pointed to having a "major mental health crisis, anxiety and depression" in November 2021, but carrying on.
Now with Mr Johnson's deal thrown to the wind, Mr Baker hailed the agreement as an important moment because "he's [Sunak] done it". He added: "If only everybody will read the text, and think seriously about what an amazing achievement this is, what an incredible opportunity it provides, for the people of Northern Ireland and actually for the whole of Europe to move beyond this awful populism we have suffered."
The European Research Group, the so-called Brexit Spartans, will now consider the deal themselves, studying the text before coming to a view, but really it is from the DUP they will take their stance. Even on that front, Mr Sunak has reasons to be cheerful. There was no derision from the party leader Jeffrey Donaldson, just thanks for his work, and a promise to engage with the UK Government over any concerns.
Mr Sunak has removed any sense of a border in the Irish Sea, protected Northern Ireland's place in the Union, and essentially tidied the mess Mr Johnson made of devolution. There may still be resignations, there could be complaints from the hardliners, but this is undoubtedly the finest moment of Mr Sunak's tenure.
As a Brexiteer, he is partly responsible for this crisis, but is now well placed to bring his party and the DUP along to clean it up.