Bullying probe findings into former SNP minister Fergus Ewing will not be released, top civil servant indicates
John-Paul Marks said the advice around the issue remains the same
The findings of a bullying probe into a former SNP minister will remain secret, Scotland's most senior civil servant has indicated.
Fergus Ewing was the subject of an internal investigation after being accused of bullying civil servants in 2019, when he was the rural affairs secretary.
He has "completely rejected" the accusations, and the findings of the probe have never been made public.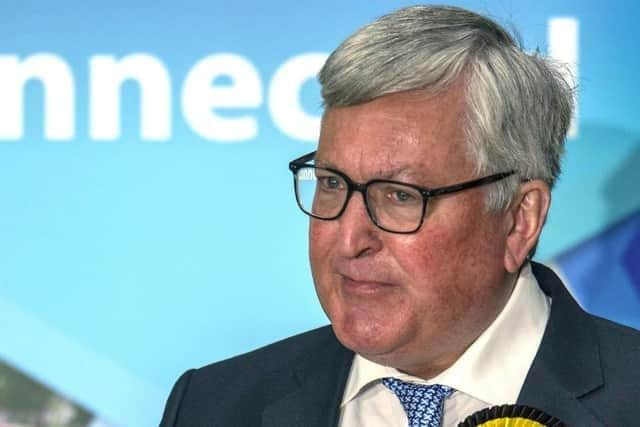 Nicola Sturgeon, the former first minister, previously said there were "very considerable legal data protection issues" preventing publication.
But earlier this month, her predecessor Humza Yousaf said he was "happy to look again" at the issue. His remarks were seized on by opposition politicians because Mr Ewing is now a strong backbench critic of many of the Scottish Government's policies.
Mr Yousaf told journalists: "My understanding of the reasons they weren't released is because of some of the legals around that, but I'm happy to look again if that is the case. Of course, I've said it's important we should be as transparent as we possibly can. But it's important that we also respect the rights of the complainer as well as the person that's being complained about."
John-Paul Marks, the permanent secretary of the Scottish Government, was asked about the issue while giving evidence to Holyrood's finance and public administration committee on Tuesday. He said officials had already published a revised complaints procedure for allegations against government ministers.
He added: "But that is not retrospective, and the understanding for historic cases where there was already a clear understanding of the confidentiality in the procedure that was in place, then the revised procedure does not change that. So we provided advice to a previous first minister on this and we'll do so again for the new First Minister."
He continued: "If [Mr Yousaf] checks, he will find the same advice."
Earlier this month, Mr Ewing, the MSP for Inverness and Nairn, told STV News: "As the Scottish Government has repeatedly made clear, all parties are bound by confidentiality in relation to all aspects of this matter. Correctly, that has been respected to date and I would fully expect that position to continue."
Mr Ewing apologised in 2018 after a bullying allegation. He said he was aware he could be "forthright" in the way he expressed himself.