Dr Alf Baird, a former member of the Scottish Government's expert ferry group, criticised the "flawed and failed procurement process" in Scotland. He said the ferries were designed by "real amateurs", adding: "This whole process is determined by dilettante management."
He made the comments during a meeting of Holyrood's net zero, energy and transport committee, where MSPs were hearing evidence on creating a "modern and sustainable ferry service for Scotland".
Dr Baird, a former professor of martime business at Edinburgh Napier University, said: "There has been enormous investment in ferries in Scotland. That's not the problem. The problem is it's spent very badly.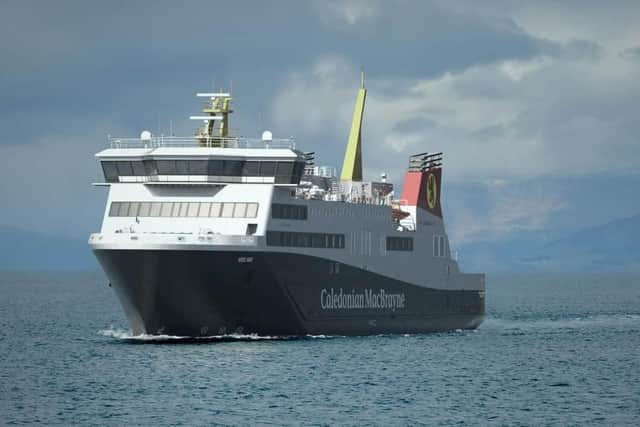 "That's very much related to the very poor procurement process. It's a very restrictive procurement process. The specification of the ship is very, very tight. Lots of bidders are squeezed out of that procurement process."
He backed the use of catamarans in Scotland, insisting they were substantially cheaper and quicker to build.
Dr Baird said: "They come in at between half and one-third of the price of CalMac monohulls. They're half the time to build. They're much more efficient to run because of the lower displacement – I mean, really, the weight of the ship.
"The designs that CalMac come up with are inordinately inefficient. They are like bricks, the equivalent of bricks. They add as much weight as they possibly can to the ship.
"The catamarans have half the power requirement of a monohull, so half the emissions, and if you're interested in net zero, the catamarans give you that.
"So half the price, or less; half the emissions; and also the most stable, safe ferry platform you can possibly get."
He said vessel replacement objectives had never been met and never would be met, adding: "Some islands have been waiting on new ferries for decades, and if you're replacing less than one ferry a year, some islands will never see a ferry in 30 years. This is the problem. Fleet replacement objectives have never been achieved."
CalMac declined to commen,t but highlighted that it does not design or procure ferries. This is instead handled by Caledonian Maritime Assets Limited (CMAL), the Government ferries agency.
Kevin Hobbs, chief executive of CMAL, said: "In the past four months, we have successful tendered for a further four vessels, two of which – destined for Islay – are already under construction and ahead of schedule.
"CMAL is not anti-catamaran; in fact, we are considering a catamaran for the Dunoon – Kilcreggan – Gourock route. But what often goes unreported is that in geographies similar to Scotland, with comparable weather and sea conditions, catamarans are not a common choice for passenger/commercial ferry services.
"In fact, of the 435 ferries [passengers, cars and freight] that operate from Dover Strait northwards, including the North Sea, Baltic Sea and Scandinavian fjords – only six are catamarans. There are good reasons for this. An important factor in vessel choice is compatibility with specific routes, as well as flexibility to meet vessel redeployment needs across the network. We will only ever order the vessels best suited to the routes and communities they are intended to serve."