The campaign behind Ash Regan's bid to become the next First Minister has consistently raised the involvement of current SNP chief executive, Peter Murrell – Nicola Sturgeon's husband, as problematic, labelling it a conflict of interest.
They have also called for a third party adjudicator to be brought in to oversee the contest, fearing improper influence from those linked to the current leader.
However, the claims of potential foul play in the counting of votes – for which there is no evidence – were raised by a senior campaign source after the Channel 4 debate.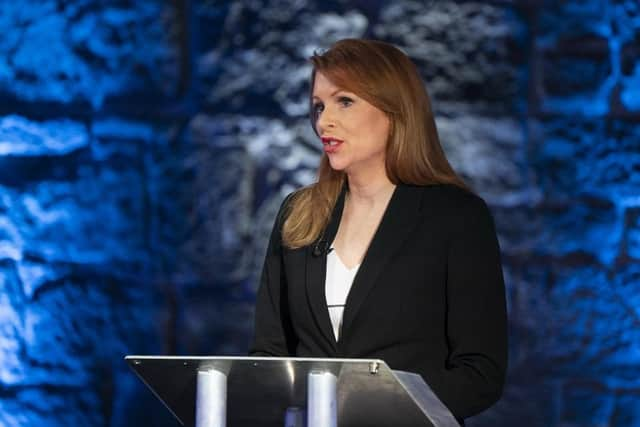 They raised the possibility of 'votes' from dead or elapsed members being used to influence the result, arguing that there "is not enough due diligence" to ensure the process isn't abused.
They said: "A company called Mi-Voice is the system that is being used. We need a third party adjudicator to make sure that the votes are getting counted and there's not any ghost memberships."
Asked whether they are concerned about memberships of dead people taking part, they added: "Yeah."
The SNP's national secretary, Lorna Finn, is responsible for the election's integrity with the votes counted by a third-party ballot services company.
Ms Regan, speaking to journalists after the debate on Thursday, said "ultimate transparency" was required.
She said: "We have publicly called for an independent third-party company to be involved in our voting system. They use a company at the moment, I think it should be a different company than the one they've got and I also think there should be an independent observer just to make sure everything is completely above board and to give members confidence in this process.
"I think having Peter running this contest is a clear conflict of interest, because after all no one would think it was appropriate if Carrie was counting the votes for Boris's successor.'
"It's not the company, I just think that we need a fresh company so that everything is above board. It needs to be an independent third-party company. We need to have ultimate transparency in this process."
Humza Yousaf, asked about the claims, urged members to "trust our process".
He said: "If people want to get the excuses in early, they can do that. Let's not go down the rabbit hole of conspiracy theories, I don't think that's going to help anybody in this campaign."
Scottish Conservative party chairman, Craig Hoy, likened the claims from the Regan camp to "corrupt, despotic nations".
He said: "Ash Regan's extraordinary claims reveal just how toxic the SNP leadership election has become.
"Her team are effectively accusing their own party of running a rigged election. This is the kind of thing you hear from opposition politicians in corrupt, despotic nations.
"For a Scottish politician to make these astonishing claims about an internal party ballot is astonishing. Accusations of votes being cast on behalf of dead SNP members and party HQ arranging for supporters of one candidate to be bussed in to hijack hustings could not be more serious.
"That Team Regan are actually voicing claims such as these exposes the extent of the distrust and loathing among different factions in this SNP civil war."
An SNP spokesperson said: "Whoever becomes the next SNP leader will do so as a result of a free, fair and well-run election process in keeping with best practice for such ballots.
"All the necessary safeguards are in place to protect the integrity of the ballot."
Want to hear more from The Scotsman's politics team? Check out the latest episode of our political podcast, The Steamie.