Deposit return scheme: Green minister Lorna Slater accuses UK Government of 'utter disregard for devolution' amid UK-wide pilot proposal
Circular economy minister Lorna Slater says suggestions Scotland could trial a UK-wide scheme shows the UK Government's contempt for the Scottish Parliament
The minister tasked with setting up Scotland's deposit return scheme has declared the UK Government is showing "utter disregard" for devolution by suggesting Scotland could pilot a UK-wide scheme instead.
Circular economy minister Lorna Slater said the move was treating the Scottish Parliament with contempt and undermines the Scottish Government's efforts to protect the environment.
Her claim comes as former SNP minister Fergus Ewing said the Scottish Government's response should be "a rational one, not a political one" as he described the steps proposed by the UK Government as a "very serious offer".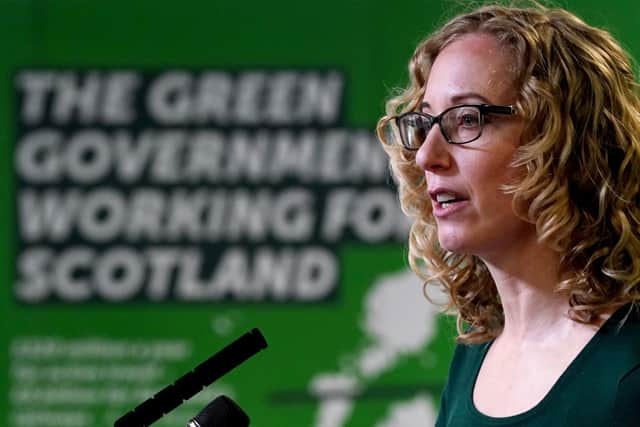 UK ministers are expected to make an announcement soon on whether or not Scotland can be exempted from the UK-wide Internal Market Act to allow a deposit return scheme (DRS) to start next year. But it is now understood the UK Government could issue a conditional agreement to allow Scotland to pilot a UK-wide scheme.
The DRS would see 20p added onto the price of a single-use drinks container, which can be refunded when the container is returned to a retailer or hospitality venue.
However, concerns have been raised this could create a trade barrier between Scotland and England as the scheme would be introduced north of the border before similar initiatives in England, Wales and Northern Ireland.
Given its possible implications for businesses in the rest of the UK, Westminster needs to grant the Scottish Government an exemption to Internal Market Act before the DRS can go ahead. It is still unclear if the decision to grant Scotland the ability to try out a UK-wide scheme will give the SNP-Green government enough flexibility to press ahead with it.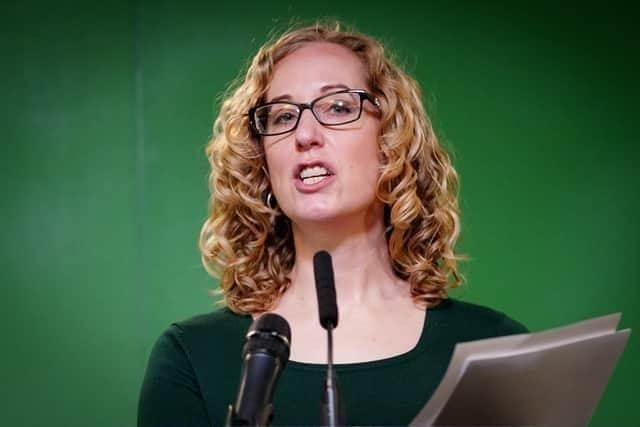 UK ministers are also expected to say glass should be excluded, despite this being a key part of the Scottish proposals. Other conditions are likely to be standardising the deposit charge, bar codes and labelling across the UK.
And the UK Government may insist on a reciprocal membership system so businesses that join anywhere in the UK are automatically signed up across Britain.
Ms Slater, who is also co-leader of the Scottish Greens, said ministers in Holyrood had not yet received a note of the UK Government's decision.
She said: "If press reports are accurate, this would be an 11th-hour decision from the UK Government to unilaterally remove glass from Scotland's deposit return scheme, which would ride roughshod over the devolution settlement, undermine our efforts to protect our environment and reduce climate emissions.
"We can see no justification for their reported actions, which would undermine their own climate targets."
She said if glass was removed, it would mean 600 million bottles would be excluded from the scheme in Scotland, despite millions of pounds being invested in preparation for them being included.
"We remain committed to the delivery of a successful deposit return scheme, but we would need to fully consider the implications for the successful delivery of the scheme and discuss these with businesses and delivery partners," she said. "I intend to provide an update to Parliament as soon as possible."
Mr Ewing has repeatedly said he is against his party's own proposals and has called for the scheme to be halted. The Inverness and Nairn MSP told The Scotsman: "I have argued that a UK-wide scheme and the exclusion of glass were both sensible steps. This is a very serious offer that could eliminate some of the most glaring defects.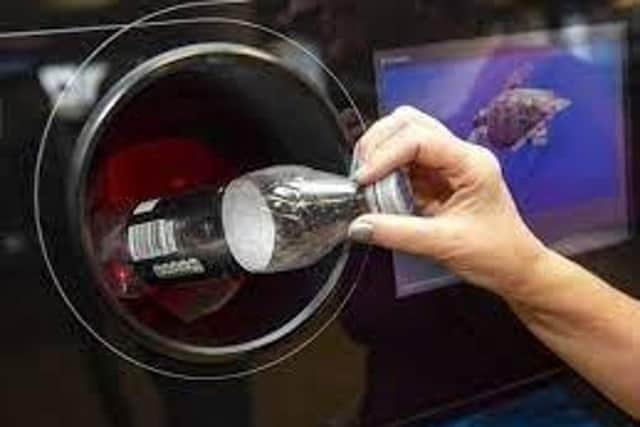 "I have been warning the Scottish Government it would be defective and I have been doing so for two years. That is why I started to speak out and it seems the chickens are coming home to roost."
Mr Ewing said he did, however, worry a decision to remove glass from Scotland's DRS could have an impact on jobs that have so far been created for this scheme, including civil servants who are working on introducing it north of the border.
In response to Ms Slater's comments saying the intervention would be an attack on Scottish devolution, Mr Ewing said: "The Government's response should be a rational one, not a political one.
"It is about time the Scottish Government addressed this with reasoned argument and left rhetoric out of the room for a while. That is what businesses in Scotland want."
Dr Kat Jones, director of the Association for the Protection of Rural Scotland, said: "This would be a Westminster attempt to put a spanner in the works of the Scottish deposit return scheme, and should send a chill down the spine of anyone hoping for environmental progress through devolution.
"Removing glass from the Scottish system would leave a costly and dangerous burden on councils, climate and our countryside."
Earlier this month Ms Slater said the scheme could even be axed if the Scottish Government was not granted an exemption from the Internal Market Act.
The scheme had been due to start in August, but was pushed back by six months while the UK Government considers the Internal Market Act exemption request.
Blair Bowman, a whisky consultant and vocal DRS critic, backed the UK Government's proposal, saying: "If it is to work, it needs to be UK-wide. Drinks producers trade across the UK, so why on earth would you create separate deposit return schemes?
"That has been the message since day one and it is ridiculous it has taken until now to put that in."
Colin Wilkinson, managing director of the Scottish Licensed Trade Association, said: "We always said that any deposit return scheme should be UK-wide and without glass and include a standardised deposit charge, barcodes and labelling across the UK.
"This is another twist in the ongoing deposit return scheme farce where producers, suppliers, and the retail and hospitality sectors are the collateral damage, left in limbo as to what a scheme will finally look like or if it even goes ahead at all.
"What we need now is a clear path forward and it is imperative that we get clarity on what is happening as soon as possible."
Comments
 0 comments
Want to join the conversation? Please or to comment on this article.