The Scottish Conservative leader was in the middle of quizzing Nicola Sturgeon about her beleaguered deposit return scheme when shouts were heard from Holyrood's public gallery about new oil and gas developments.
Climate activists have repeatedly disrupted FMQs in recent weeks to raise concerns about fossil fuels.
Addressing Alison Johnstone, the Scottish Parliament's presiding officer, Mr Ross said: "It's been brought to my attention that I perhaps used industrial language in response to the protesters who interrupted the session earlier, and to you, the chamber, and to everyone listening – including my mother, probably – I apologise for that."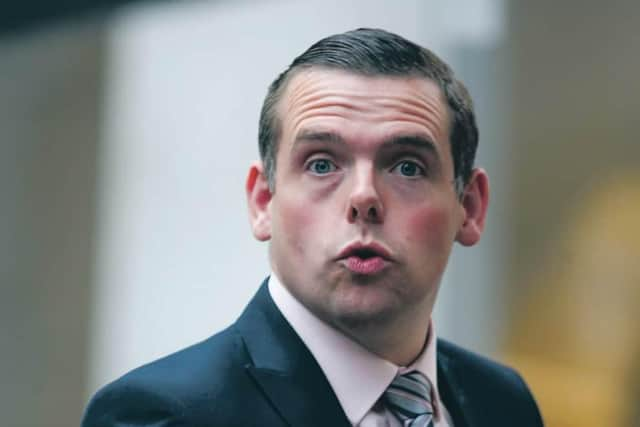 The Tory leader was heard saying "f*** sake" as he sat back down in his chair when the protesters started shouting from the gallery. Ms Johnstone suspended the proceedings for a short period while the activists were removed.
After FMQs began again, Mr Ross said: "I have to say it's getting very tiresome, these constant interruptions at First Minister's Questions. We are here, democratically elected, to put questions to the First Minister, and when it gets disrupted like that, people watching and people who want to hear the questions and the answers are getting pretty fed up of that childish behaviour."