Ex-Labour voters 'didn't know' Richard Leonard was Scottish party leader
There was embarrassment for Sir Keir Starmer as he held a video conference Q&A with current and former Labour voters in Scotland yesterday as they queued up to complain that they barely knew who the Scottish party leader was.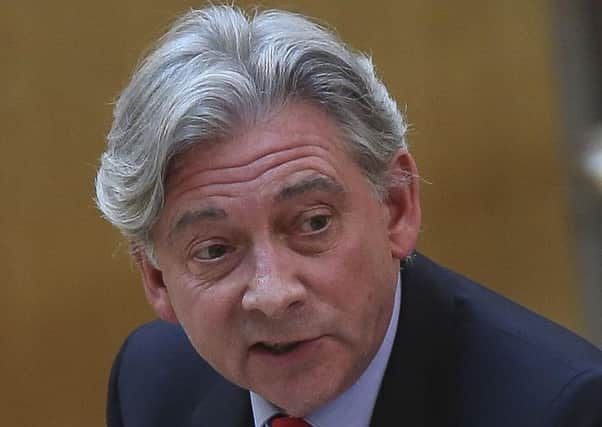 Three people who took part in the "Call Keir" virtual public meeting complained that Richard Leonard was anonymous, with other saying they had abandoned the party.
Mr Starmer admitted that "visibility" and "recognition" were issues for the party in Scotland, which languishes in third place and faced a second near wipe-out in four years at the general election last December.
Douglas Douglas, a hotelier from East Kilbride, told Mr Starmer both he and his 92-year-old father had broken with Labour at the last election after a lifetime of support.
"There was nobody there I could relate to," Mr Douglas said. "I couldn't even tell you who the leader of the Scottish Labour Party was."
He added: "You need a personality up in Scotland. You need a big hitter."
"We've got to bridge that gap," Mr Starmer responded. "All leaders, the Scottish leader and myself, we want people to know who we are."
"I do agree that the Scottish Labour leader, he's not very charismatic," said Kathleen, who said she had supported Labour for four years.
"It does kind of get lost because we've got such a good politician in Nicola Sturgeon on the face of it."
Mr Starmer pledged to travel to Scotland to campaign as soon as lockdown allows.
Comments
 0 comments
Want to join the conversation? Please or to comment on this article.