He told transport secretary Michael Matheson at Holyrood on Thursday that meeting the 2025 date was so unlikely he would have to buy a hat so he could eat it.
More than 70 miles of the road has still to widened, with only about 11 miles completed since the party announced the 2025 pledge more than a decade ago. The project, one of the biggest in Scotland's history, is estimated to cost £3 billion, but the final figure may be more than £4.5bn.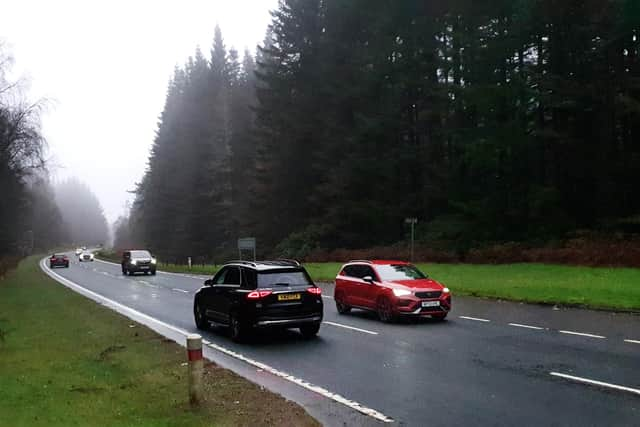 Mr Ewing said: "Even now, the Transport Scotland website says that dualling of the A9 between Perth and Inverness will be completed by 2025. If that happens, I will go out and purchase a hat in order to be able to eat it.
"Seriously, do we not owe an apology to the people of the Highlands and Scotland because we will not achieve that target? Shall we not come clean and above all, when will we bring forward a fresh timetable and full details of how we will implement one of our longest standing pledges we have ever made?"
Mr Matheson said: "I want to reassure him of the Government's long-standing and ongoing commitment to the dualling of the A9. There are a number of factors which are being taken into account in terms of the procurement process for the next section, which we were looking to dual, which has been impacted by Covid and has also been quite significantly impacted by the very significant levels of construction inflation, which is now being experienced.
"We are also having to now look at, in particular because some of the economic challenges we have, the potential procurement approach that we take forward in procuring this particular aspect.."