The Scottish Government has given £9 million for Pentland Ferries to loan the firm the MV Alfred for nine months.
Two overdue CalMac ferries being built at the Ferguson shipyard in Port Glasgow have been delayed further.
The Glen Sannox, which will serve Arran, will not be ready until the autumn rather than May of this year. A second ferry, known as hull 802, had been due for hand over in March 2024 but will be delayed to that autumn.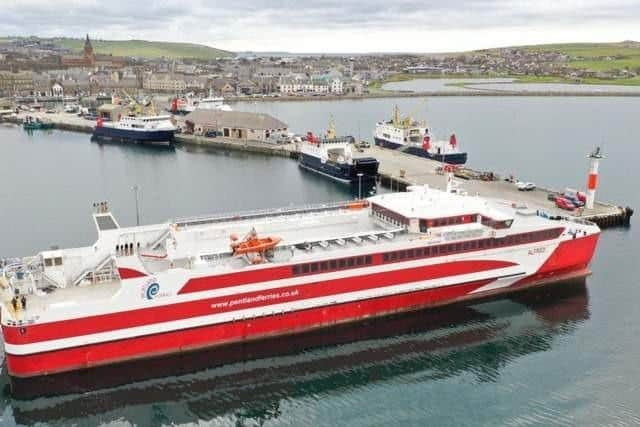 Transport minister Jenny Gilruth said: "This is a key step in our longer term commitment to retain a fully crewed vessel in the fleet for this purpose, as set out in the draft islands Connectivity Plan."CalMac chief executive Robbie Drummond said: "While her design means that she can only operate to some ports, having this extra vessel will help support the rest of the fleet during times of annual maintenance or disruption."