The poll, undertaken by Savanta ComRes for The Scotsman, suggests the Scottish public is most likely to back an SNP majority or an SNP/Green coalition as the "best mandate" for a second independence referendum.
It also showed more than two thirds of voters who said they will vote for the SNP on the regional list viewed themselves as "unlikely" to back Alex Salmond's new party.
The survey interviewed 1,007 Scottish adults aged 16 or above between April 2 and 7, 2021.
As part of the survey respondents were asked to pick their three "most important issues facing Scotland", including options such as immigration, Brexit and housing.
Of the options, the economy was picked by half of Scots as one of the most important issues, health by 45 per cent of Scots, and employment and welfare by 35 per cent of Scots.
Education (31 per cent), Brexit (25 per cent) and independence (19 per cent) were the next choices, with housing (16 per cent) and the environment (17 per cent) next on the list.
It is the first time fewer than one in five have viewed independence as one of the top issues facing Scotland, and is down four points from a high of 23 per cent during this series of polls.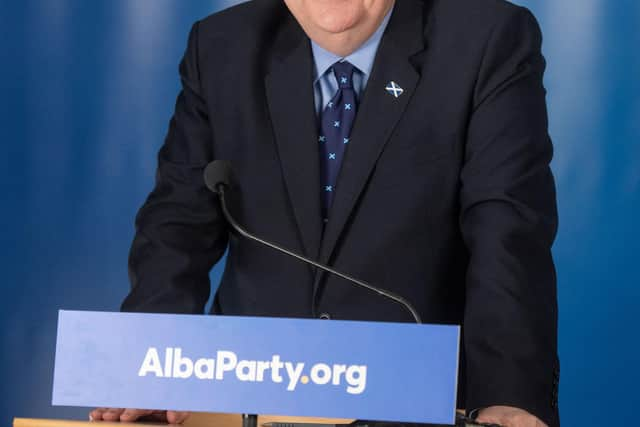 The poll showed support for the union and independence neck and neck with Yes on 50 per cent and No on 50 per cent after don't knows are excluded.
However, the poll showed the number of Scots who want to see a referendum within the next two years is at 38 per cent with 53 per cent believing it should take place within the next five years or sooner.
More than one in five (22 per cent) of Scots never want another independence referendum, with one in nine saying it should take place in more than ten years.
The poll asked voters who had indicated they would be voting for the SNP on the list whether they were likely or unlikely to vote for Alba on the regional list.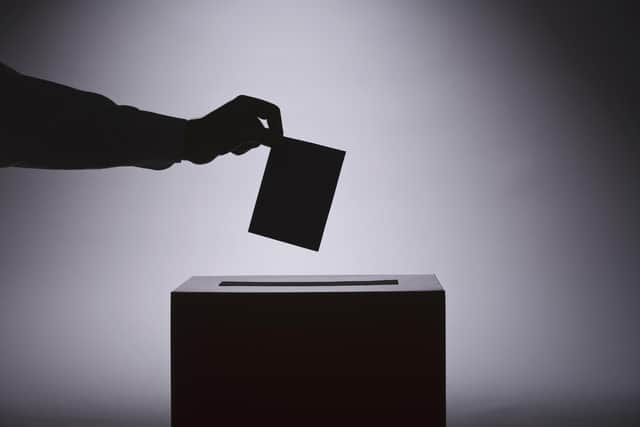 More than two-thirds (70 per cent) of voters said they would be 'unlikely' to vote for Mr Salmond's party, with 59 per cent overall saying they would be "very unlikely" to do so.
A further 12 per cent said they were "somewhat unlikely" to back the former first minister's party, while more than one in five stated they were likely to do so (21 per cent).
Eight per cent of SNP regional list voters said they were "very likely" to back Alba, with a further 13 per cent stating they were "somewhat likely" to do so.
The results of the same poll, published on Thursday, showed that the SNP would narrowly miss out on an outright majority, returning 64 seats, but with Holyrood returning a pro-independence majority of 74 MSPs once the predicted 10 Scottish Green MSPs are included.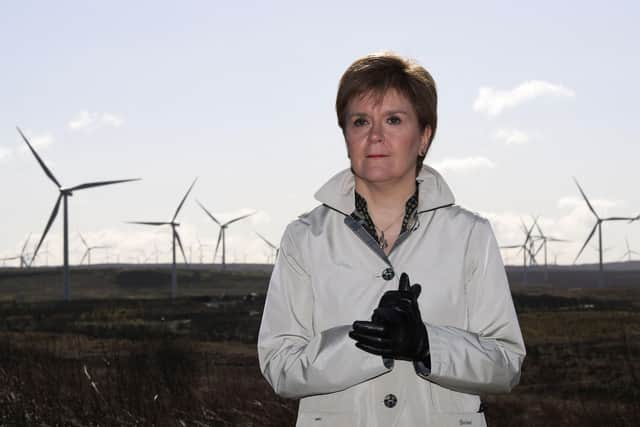 Alba, on three per cent of the regional list vote, would return no MSPs.
The electionpolling.co.uk swingometer suggested that if those three per cent of voters returned to the SNP, they would return an outright majority.
Should the 21 per cent of SNP list voters 'likely' to switch to Alba in fact back Mr Salmond's party on polling day, the pro-independence party would return around 11 per cent of the regional list vote.
This would result in 10 Alba MSPs and a majority of 81 pro-independence MSPs, albeit five MSPs short of a two-thirds 'supermajority'.
Such a coalition of MSPs is, however, the least popular mandate for indyref2, the poll also shows.
An SNP majority is backed as the "best mandate" for a second independence referendum by more than one in four Scots (27 per cent).
A formal SNP/Green coalition is the next most popular, backed by 14 per cent of Scots, with a minority SNP government on nine per cent.
An Alba/SNP coalition is half as popular – backed by seven per cent of Scots – as an SNP/Green coalition, with an Alba/SNP/Green coalition backed as the "best mandate" by just six per cent of Scots.
The level of support for each option is broadly static regardless of political affiliation, however almost a third (30 per cent) of Scots said they did not know.
Mr Salmond's sole argument for voting Alba during this election has been a "supermajority", however the party has failed to define what one would mean.
Scots are also split on whether they understand what is meant by a supermajority, but more than half (51 per cent) state they are confident they understand what is being referred to.
The poll states that one in five (19 per cent) say they are "very confident" in understanding what it means and 31 per cent saying they are "quite confident".
A further 19 per cent say they are "not that confident" of what is meant by the term, with 16 per cent stating they are "not at all confident".
Chris Hopkins, the associate director at Savanta ComRes, said the scale of the task for Alba is significant, mainly due to Mr Salmond's dire favourability ratings of -51 per cent.
He said: "With the SNP's list vote seeming to hold steady around 40 per cent, and with just one in five of those rating their chances of voting Alba in the list even remotely likely, the task for Alex Salmond's new party is a big one.
"While his party do not need masses of SNP votes in order to take list seats away from the unionist parties – possibly only five to seven per cent of the overall list vote in any given region – a major barrier to achieving this seems to be Salmond himself, with two thirds of Scots and seven in ten SNP voters saying that Salmond is not fit for public office.
"We also find that half of Scots feel confident in understanding what is meant by a 'supermajority', perhaps showing that it's the messenger rather than the message that will be Alba's biggest hurdle."
A message from the Editor:
Thank you for reading this article. We're more reliant on your support than ever as the shift in consumer habits brought about by coronavirus impacts our advertisers.
If you haven't already, please consider supporting our trusted, fact-checked journalism by taking out a digital subscription.