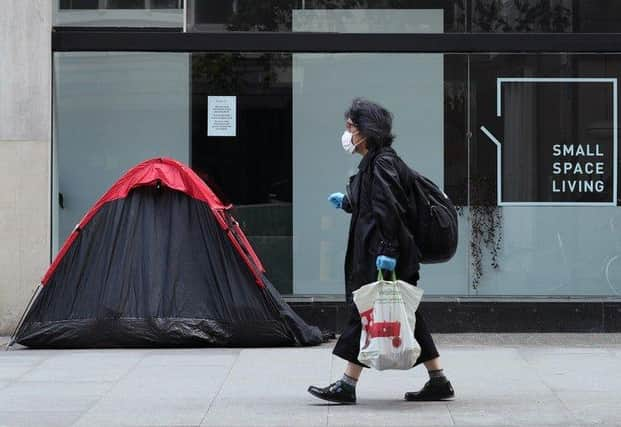 The calls come as the number of people in temporary accommodation across Scotland continues to increase, with homeless charity Shelter warning use has become more prevalent despite record numbers pre-Covid-19.
In August, the Scottish Government released figures which showed 11,665 households were in temporary accommodation as of March 31, 2019.
Now local campaigners with personal experience of homelessness are calling on the Scottish Government and councils to build more social housing to end the practice.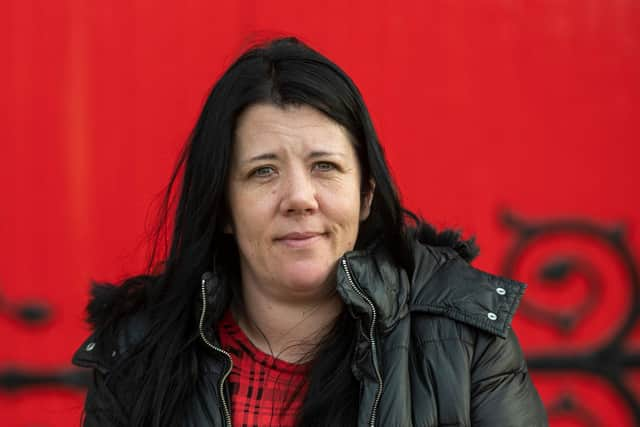 They are also calling on a ban on the long-term use of hotels and B&Bs as a place for those on the waiting list for permanent housing. They want the ban to come into force as promised in January after a delay from October, and that it must not be delayed further.
The members of the Time for Change Edinburgh group said they had uncovered evidence of people feeling unsafe, lacking mental health support and being unable to work due to the cost or curfews associated with temporary accommodation.
Andrew, from Edinburgh, said: "It's taken me almost ten years to process what happened to me when I lost my room in a flat share, ended up homeless and had to drop out of university just because I couldn't afford the private rent.
"I took on two jobs, but the temporary accommodation from the council was a hostel with a curfew. One night I was 45 minutes late getting back because the work's van had broken down. By the time I got there they'd already put all my things in black bin liners and that was me out on the street. I've joined Time for Change because we need a better system, one that supports people to get on in life. What we have now holds people back."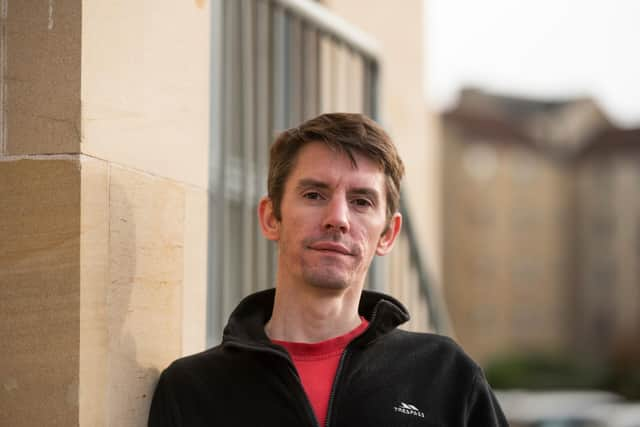 Lyndsey, from Midlothian, moved into social housing this year after a period of homelessness following the end of a relationship and felt labelled due to struggling with alcoholism.
She said: "I was in what they called 'supported accommodation', but there was no support. It amounted to ramming alcoholics anonymous down my throat with no choice. I knew I needed to find my own way out and I did with a different group.
"I saw so many people let down in that place. I spoke up for myself and some of the others. There were people in the supported accommodation who had never been given the opportunity to bid for permanent housing after years in there. That needs to change."
Nicola Hazelton, manager of Shelter Scotland's Edinburgh community hub, said: "It's so important that services listen to what is important to each individual person and not provide one-size-fits-all services, which inevitably let lots of them down.
"Temporary accommodation must be of good quality and for the shortest possible time with swift access to a permanent settled home. Long term we need to build the social homes that Scotland needs."
Housing minister Kevin Stewart said: "Our updated action plan renews our commitment to ending homelessness, reducing the use of temporary accommodation by expanding our rapid rehousing approach to provide settled accommodation as quickly as possible."
Edinburgh City Council Housing, Homelessness and Fair Work Convener, Councillor Kate Campbell, said: "I'd really like to meet with Andrew and Lyndsey to hear first-hand from them, so I've been in touch with Nicola at Shelter to see if we can set up a meeting.
"It's really important that we listen to people with lived experience. I'd like to work with the Edinburgh Time for Change group so that, together, we can make positive changes.
"Making sure that residents in temporary accommodation feel safe is incredibly important. We have a regime of regular checks on all properties alongside frequent, unannounced visits. And we would always encourage residents to come forward when they've faced a particular issue so that we can investigate thoroughly.
"If Andrew and Lyndsey didn't feel able to do this, I'd like to understand what barriers they faced.
"We know we're not getting it right every time – with so many people in temporary accommodation even with a huge emphasis on the importance of residents feeling safe, listened to and respected there will be times when the service doesn't work for individuals. That's why I want to hear from people, so we can investigate what has gone wrong and make sure that we get it right the next time.
"And that's why I'd absolutely agree with Shelter's call for continued investment in social housing.
"We can only end homelessness if we have enough homes that people can afford. And in Edinburgh, with the most expensive private rented sector in Scotland, that means we need to prioritise investment in social housing.
"I don't want anyone to be in temporary accommodation in Edinburgh.
"We have the most ambitious council house building programme of any local authority precisely because we want to end homelessness. But we need to build thousands more homes and so we need to see continued and increasing grant for social housing in Edinburgh if we want to see real change."
A message from the Editor:
Thank you for reading this article. We're more reliant on your support than ever as the shift in consumer habits brought about by coronavirus impacts our advertisers.
If you haven't already, please consider supporting our trusted, fact-checked journalism by taking out a digital subscription.