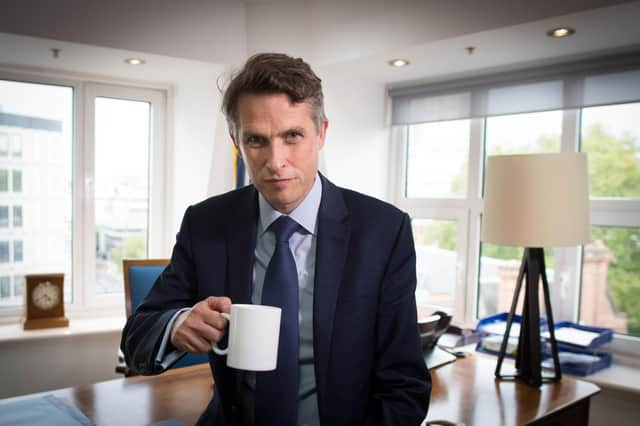 The UK Education Secretary today risked sparking a diplomatic spat after hailed British medicine regulators as "much better" than those abroad.
Appearing on LBC radio, the Tory MP was speaking after Healthcare products Regulatory Agency became the first body on the planet to give the go-ahead for a Covid-19 vaccine.
He said: "We have obviously got the best medical regulators, much better than the French have, much better than the Belgians have, much better than the Americans have.
"That does not surprise me at all because we are a much better country than every single one of them."
The senior Tory Minister also refused to say Brexit had helped the UK approve a vaccine first, despite the claim being made yesterday by both the Health Secretary Matt Hancock and the Leader of the House Jacob Rees-Mogg.
He said:"Just being able to get on with things, deliver it and the brilliant people in our medical regulator making it happen means that people in this country are going to be the first ones in the western world, in the world, to get that Pfizer vaccine, real competitive advantage.
"It's down to those brilliant, brilliant clinicians in the regulator who have made it happen so fast.
"Our thanks go out to them because by doing what they have done they are going to have saved lives."
It comes after the UK Business Secretary Alok Sharma infuriated the German ambassador in London Andreas Michaelis after claiming the breakthrough as a win for Britain.
He had tweeted: "The UK was the first country to sign a deal with Pfizer/BioNTech - now we will be the first to deploy their vaccine.
"In years to come, we will remember this moment as the day the UK led humanity's charge against this disease."
Mr Michaelis responded: Why is it so difficult to recognize this important step forward as a great international effort and success. I really don't think this is a national story. In spite of the German company BioNTech having made a crucial contribution this is European and transatlantic."
If you haven't already, please consider supporting our trusted, fact-checked journalism by taking out a digital subscription.