Tom Arthur, speaking exclusively to The Scotsman, said he believed some of the nuance around the rights of transgender people and the programme of gender recognition reform had been lost as part of the "larger public discourse".
He also warned there would be people with "intolerant views" who would seek to exploit the debate around trans prisoners to spread hatred and bigotry.
The minister's comments come as Keith Brown, the justice secretary, updated Parliament on the decision by the Scottish Prison Service (SPS) to undertake a review of the approach to transgender prisoners, pausing the transfer of any transgender person within the prison estate.
The announcement followed the high-profile case of rapist Isla Bryson, who initially was housed in the women's prison, Cornton Vale, before being moved to a men's prison after the intervention of the Scottish Government. Ministers have claimed no decision had been taken prior to their views being made clear to prison officials.
SPS officials will also undertake a "lessons learned" review of the case, with the service's chief executive Theresa Medhurst to report to Holyrood's criminal justice committee on its outcome.
Speaking at the launch of the Community Wealth Bill consultation at the Red Lion pub in Culross, Fife, on Tuesday, Mr Arthur was asked whether he believed transwomen, including those who have committed violent criminal offences, are women.
He said: "Trans status is recognised and protected by the Equalities Act and indeed you don't require a GRC [gender recognition certificate] as things stand to be recognised as a trans woman. I want to see a Scotland that is inclusive, is tolerant and I can speak personally that I regard someone if they wish to be recognised and identified as a woman or as a man for that matter, I would do so.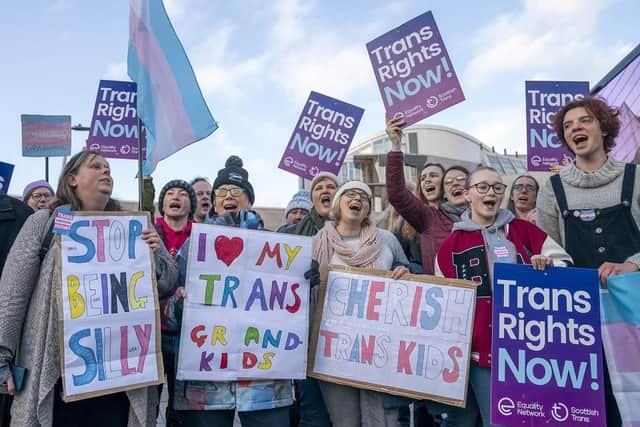 "But I do recognise there is a need to consider issues in different contexts very carefully and safety is absolutely paramount."
Mr Arthur was also asked whether he agreed with First Minister Nicola Sturgeon, who claimed some opponents of the gender recognition reforms were transphobic, misogynist, homophobic and racist.
The Renfrewshire South MSP, who was promoted to a ministerial job following the 2021 Holyrood election, said those he had encountered who opposed the Bill were in no way "transphobic or bigoted".
However, he warned there were "some people out there" who would use the debate to "push agendas that are divisive" and promote "their own narrow view of the world".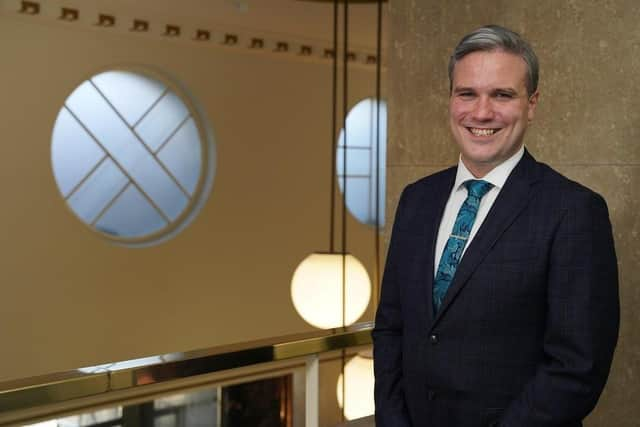 Mr Arthur said: "I have never had a conversation directly with anyone in this who I would ever imagine is in any way transphobic of bigoted and I include that with people who are strongly opposed to it.
"But I think, of course, we would recognise in society there are people who hold intolerant views. A very, very small minority of the population will nonetheless seek to use moments such as this to put forward their particular views in a way which I think for the overwhelming majority of us, whatever our views have been in this particular issue, would reject.
"We always have to be on guard. The overwhelming majority of us have approached this issue with sincerity and consideration, as representatives seeking to take into account the views of our constituents."
Mr Arthur also rejected the suggestion his SNP colleagues, such as former community safety minister Ash Regan and backbencher John Mason, were transphobic in their opposition to the Bill, claiming their opposition "comes from a place of their sincerely held views and beliefs".
However, he accused some of abandoning the nuance of the transgender rights debate in public forums.
The MSP said: "I've found it in those encounters that I have had there has been nuance, there has been understanding, there has been compassion and empathy from those with very different points of views. I am conscious though that some of the larger public discourse, as can unfortunately sometimes happen, that nuance has been lost.
"I think it is why it is so important we always seek to consider these matters in a very measured, considered and detailed way and always with the utmost respect for those who have very strong views in the matter."
His comments come as Ms Sturgeon came under fire over her "refusal" to come to Holyrood and answer questions over the management of transgender offenders in Scotland's jails.
Scottish Conservatives had been demanding the First Minister make a statement to clarify Government policy on transgender prisoners.
Raising the issue at Holyrood, Mr Findlay claimed the First Minister had "created the obscene situation in which a double rapist was sent inside a women's prison".
He said: "She presided over gender self-ID in Scotland's prisons, she invalidated women's concerns about single sex spaces being compromised, she created the obscene situation in which a double rapist was sent inside a women's prison.
"She should be here to answer questions about this mess, which is entirely of her own making."
However, making a statement in place of Ms Sturgeon, Mr Brown said ministers had not been aware of the initial decision to accommodate Bryson in Cornton Vale.
Mr Brown told Holyrood: "The decision to initially accommodate this prisoner in HMP Cornton Vale, while the risk assessment was done, was made without ministerial involvement, nor indeed awareness, and in line with existing procedures".
However, he said "substantial public debate and concern" had prompted ministers and the SPS to look into the individual case.
Want to hear more from The Scotsman's politics team? Check out the latest episode of our political podcast, The Steamie.