Ian Murray claimed new Westminster leader Stephen Flynn had been working to remove Mr Blackford for some time, and was going after Labour just as much as the Tories.
Mr Flynn won a leadership race for the Westminster party role last month just weeks after initially ruling out challenging Mr Blackford, at the time confirming "I've no intention of standing".
Speaking to The Scotsman, Mr Murray also dismissed surveys showing support for a Yes vote for independence had risen as high as 56 per cent since last month's Supreme Court decision, explaining "polls come and go".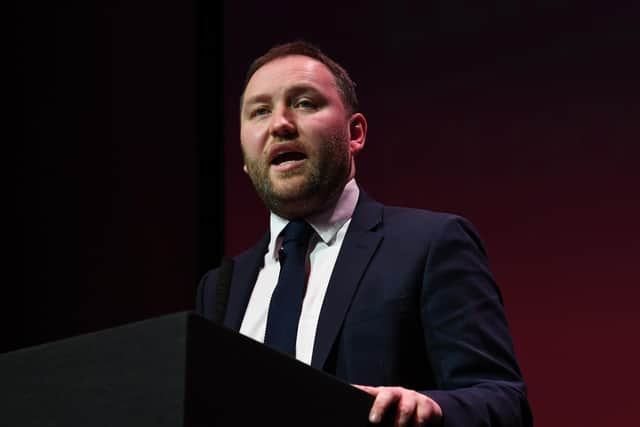 The Supreme Court ruled the Scottish Parliament could not legislate for a referendum on independence, prompting First Minister Nicola Sturgeon to declare her party would fight the next general election as a de-facto referendum on the issue.
Asked about Mr Flynn, Mr Murray claimed the change gave Labour "great opportunities".
The Edinburgh South MP said: "First is that it shows the Westminster group is completely divided, maybe more than two ways.
"Regardless of what they say, this is a challenge to Sturgeon, and also shows there are a number of SNP MPs who are worried about their seats now enough to have forced a change.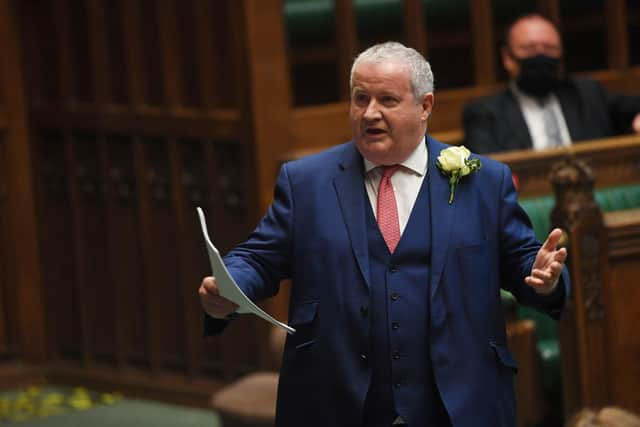 "The narrative that you can only vote Labour to get rid of Tories was taking hold, and you can see that from Stephen's first PMQs, where his pitch was to attack Labour as well as the Tories."
Mr Flynn has insisted there was no move against his predecessor and claimed he only ran when there was a vacancy.
He claimed anyone who thought otherwise had watched "too much House of Cards", and the only thing that changed was Mr Blackford deciding to stand down.
Mr Murray sid the SNP was pretending things were fine when they were actually "divided".
He said: "The bottom line is the SNP have done very well at spinning this as a natural progression. But this coup has been in process for some time. It must have been for Stephen Flynn to get as many votes as he did, especially for Ian Blackford to decide his time was up.
"The group at Westminster are very unhappy, and this is a real challenge to Nicola Sturgeon's authority, with her and Ian Blackford so close. That Stephen Flynn came completely out of the blue shows he's probably been working on this for some time.
"With Stephen Flynn, when it first broke that he may be taking over, there was a collective 'who'? And that in itself shows you it was a little bit unexpected. People thought Blackford's position was safe, but there's been uneasiness in the group for some time.
"People were quite clear there was a problem, but from my perspective, Ian was pretty much a one-trick pony, as most of the nationalists are, but he didn't seem to be doing a bad job."
Mr Murray insisted Labour were happy with how things were going, despite polls suggesting support for independence growing. A Scotsman poll last month was the first in seven to suggest No was narrowly ahead.
Mr Murray said: "Polls come and go. What we are most interested in are election results, and local results in Scotland are pretty good for Labour.
"I'm happy with direction of polling and progress we've made under [Scottish Labour leader] Anas Sarwar. It's a really positive time for the Labour party, we just need to keep hammering home our message and exposing the broke arguments for independence."
Mr Murray defended his party's line on striking workers, which has seen them refuse to repeal all of the Conservatives' proposed anti-strike laws.
Pointing the finger at Prime Minister Rishi Sunak, Mr Murray said: "Let's be very clear that the responsibility for these strikes lies with Government, not the Labour party. Labour have not been in power for 13 years. For the Government to blame Labour for these strikes is a step too far."
Mr Murray pointed to factors like inflation and the cost-of-living crisis, explaining those wider issues had created "huge" pay demands the UK Government was failing to support workers on.
Reflecting on the frequent changes in Downing Street, with Boris Johnson and Liz Truss both ending tenures as prime minister in 2022, the Labour shadow minister also claimed "nothing really has changed".
He said: "It's the same old, same old. We've had 15 years of prime ministers in a few months, five chancellors, and more budgets in four months than the past four years. Rishi Sunak has come in and essentially just disappeared. He's done nothing substantial on cost of living, and nothing substantial on any of the problems his party has created.
"This is a man who brought on the highest tax burden in 18 years and didn't think his family should pay it. It's a tired old Government with no ideas and we should have a general election to get rid of them."
Responding, an SNP spokesperson said: "The SNP is completely united in holding this corrupt UK Tory government to account, and making sure Scotland's voice is heard.
"If Ian Murray doesn't like the SNP Westminster Leader attacking his party, he should perhaps stop standing side-by-side with the Tories in backing Brexit and denying Scotland's democratic right to choose its future. For as long as Scotland's democracy is denied, the stronger our case will become. The sooner Ian Murray's party realise that, the better."