Professor Alex Kemp claimed the situation was far more "complicated" than some politicians let on, and suggested oil and gas prices were already falling.
The Professor of Petroleum Economics at the University of Aberdeen also questioned how much would be raised, given many companies were not investing in areas where they would have tax to pay.
Professor Kemp was speaking after Shell reported its highest profit in 115 years, rocketing to 84.3 billion dollars (£68.1bn) in 2022.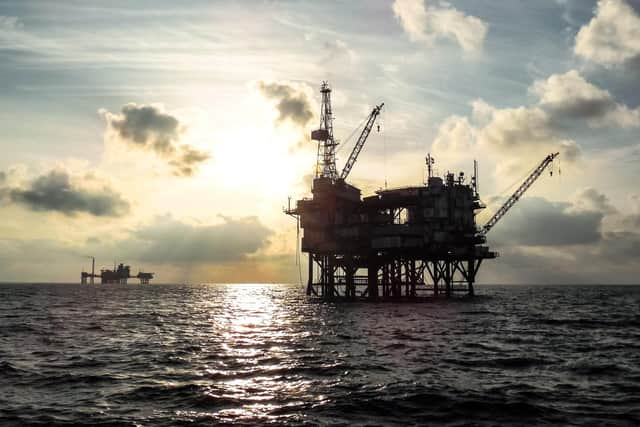 The figure represents one of the highest profits ever recorded by a UK company, and has piled pressure on Prime Minister Rishi Sunak and Chancellor Jeremy Hunt to tax energy producers further, given the pressure on UK households.
However, with just five per of its business in Scotland, Professor Kemp questioned what benefits an expanded windfall tax would have.
He told The Scotsman: "Some of the politicians who have made strong statements on this have not noticed that the profits are not particularly made in the UK.
"It's certainly a record year, no question, but will that continue? Not much has been made in the public debate about the fact that oil and gas prices have come down a lot, just over the last few months.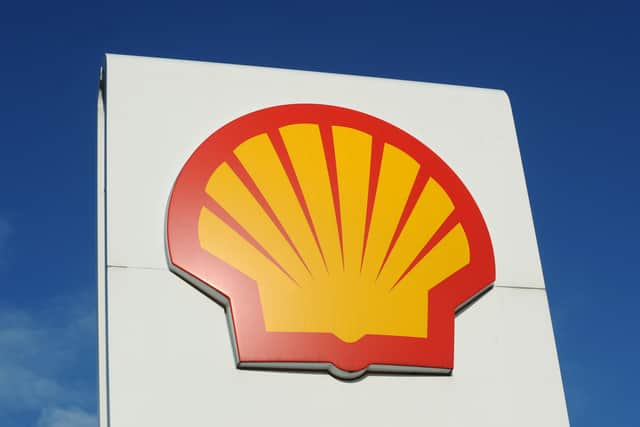 "The governor of the Bank of England said that for example gas prices have fallen by 50 per cent in November, and the likelihood is that there will be lower prices next year.
"The idea of raising the windfall tax further I think doesn't acknowledge the investment and situation is changing, we are more likely to have lower oil and gas prices this year compared to last year."
Both Labour and the Liberal Democrats criticised the figures, with Shadow climate change secretary Ed Miliband accusing Mr Sunak of being "too weak" to stand up to oil and gas interests following Shell's profit increase.
Calling for a "proper windfall tax", Mr Miliband claimed the Government is letting the fossil fuel companies making bumper profits "off the hook".
Liberal Democrat leader Sir Ed Davey added: "No company should be making these kind of outrageous profits out of Putin's illegal invasion of Ukraine."
However, Professor Kemp argued that with companies like Shell investing so much in renewables, they were liable to tax refunds anyway.
He explained: "The other situation with a company like Shell, they are investing quite a lot in new developments so they have very big investment allowances.
"For every pound they spend they can save tax up to 94.1 pence, that is an enormous saving.
"They can save a lot of tax, they have a big taxable income in the UK but also a very big investor, so during this period of the energy profits levy they will save an awful lot of tax."
The UK Government increased its energy profits levy in November, increasing it by 10 per cent and extending its runtime, as well as removing a clause linking it to the oil price.
Discussing the North Sea, Professor Kemp also hinted increasing the tax could damage investment in the North Sea.
He said: "If the government wants to have investment in the North Sea continue in a significant way, then the current licensees, Shell, etc are showing that they are willing to do that because they've made clear that they have significant investment and intentions.
"The allowance in the windfall tax is helping things along there, but companies that don't have much windfall in the North Sea, well you can't get a tax refund if you haven't paid more tax."
Campaigners from Greenpeace said Shell is "profiteering from climate destruction" after the record profit haul.
"While Shell counts their record-breaking billions, people across the globe count the damage from the record-breaking droughts, heatwaves and floods this oil giant is fuelling," Greenpeace senior climate justice campaigner Elena Polisano said.
It comes as the Liberal Democrats called for an increased windfall tax, but also a "massive" rollout of new energy measures.
They are calling for the UK Government to upgrade the insulation in all existing homes by 2030, which they claim would created thousands of new green jobs
Sir Ed Davey's party also want investment in renewable energy so Britain gets 80 per cent of its electricity from green energy by 2030.
They also want laws requiring all new homes to be eco-friendly, and an increase in minimum energy efficiency standards for privately rented properties.
Energy and Climate Change spokesman, Wera Hobhouse MP said: "Oil companies are making record profits, yet millions of citizens struggle to pay their energy bills.
"The government must step in to urgently address this serious imbalance. The government should lead a massive rollout of energy efficiency measures, with a much faster delivery of renewable energy projects which is the cheapest form of renewable energy."
Following the profits announcement, Downing Street insisted the Government is ready to "take action" if falling wholesale energy prices are not translated into lower petrol prices.
Asked whether Mr Sunak is concerned that the price at the pumps is not falling as fast as wholesale prices, the Prime Minister's official spokesman said: "It's something we keep a very close eye on. I mean, it's worth emphasising that prices have been falling since the summer and that's welcome for everybody.
"But obviously, we want them to fall as fast as possible. And you know, it's something that we keep a careful watch on and we stand ready to take action if there is any evidence that those reductions are not being passed on properly."