Jackie Weaver speaks to Scottish Parliament committee and says Scotland's community councils should be given more autonomy
The social media star said they were currently 'kept in line'
Jackie Weaver has told MSPs that Scotland's community councils should be given more autonomy instead of being "kept in line".
Ms Weaver, who became an unlikely social media star after a town council meeting went viral, said their equivalents in England have more resources.
She was giving evidence to Holyrood's local government, housing and planning committee in her capacity as chief officer of Cheshire Association of Local Councils.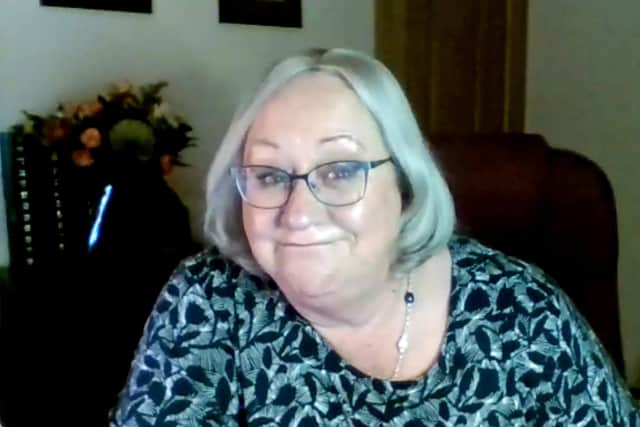 She told MSPs: "It's very interesting listening to you talk about the strength of your community councils, because of course those are exactly the strengths of our town and parish councils. However, in England we back them up by giving them resources."
She added: "I think it's very interesting to hear that they are valued in Scotland and yet in some ways that they are also kept in line, so they have no autonomy. And I guess for me, what I've seen over my career of 25 years, is that has been an enormous change in England.
"Whereas I would say that 25 years ago, our town and parish councils were very much like your community councils, but they had tax-raising powers. But they didn't do very much with them at all.
"And what we've seen is central government funding has reduced in England dramatically for our principle authorities. We see our town and parish councils stepping up and filling the gaps."
Ms Weaver said the things that really impacted on people's lives are "what happens next door to you", adding: "That's more important to most people than anything else, and that's where our town and parish councils, I think, really come into their own."
The committee also heard from a panel of community councillors from across Scotland, with representatives coming from Edinburgh, Shetland, Aberdeenshire, West Lothian, Moray, Clackmannanshire and Cambuslang in South Lanarkshire.
Comments
 0 comments
Want to join the conversation? Please or to comment on this article.