Not for the Tory party mind, but for journalists, who now have enough previous controversy to pad out any story struggling to meet a word count.
Mr Anderson has made saying controversial things for offence an art form, it's like appointing a Schrodinger's dead cat, you never know how bad what it's going to say might be.
Elected in 2019 after faking a doorstep reaction where he got a mate to pretend to be a swing voter, Mr Anderson's consequent hits have gone from strength to strength.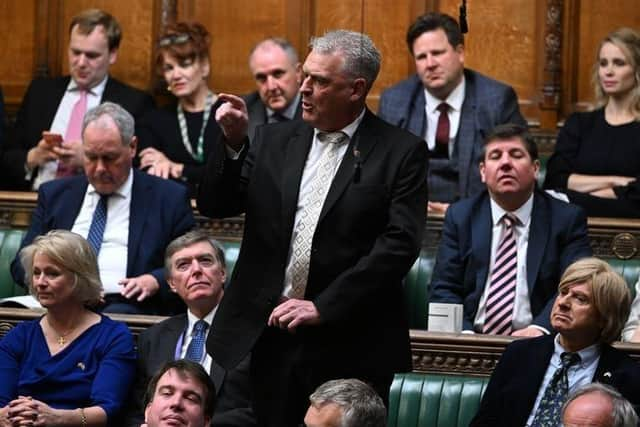 He boycotted England's Euro's campaign because they took the knee, something everyone involved says is about combating racism, but he's decided is Marxist.
Mr Anderson has also claimed anyone who uses food banks did so because they could not budget and shop properly, challenging radio presenters to find a single nurse in his constituency using one.
He's also accused charities of being "complicit" in the arrival of people coming across the Channel on small boats, and suggested using a "Royal Navy frigate or whatever" in Calais to have a "standoff".
If that wasn't enough, he also said "anyone but Rishi" during the Tory leadership campaign.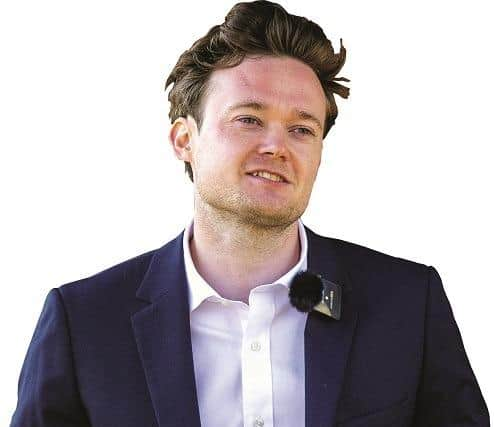 Just two days into the job, the Ashfield MP has had a hell of a start, expressing support for the death penalty, forcing Downing Street to deny, no, the Prime Minister does not think killing people is good.
Also this week, confronted over faking a voter by the BBC, he demanded the interviewer answer if they'd ever lied, then demand they not broadcast the interview.
Quite the 48 hours. If only Rishi Sunak could have seen this coming, there were no signs Mr Anderson might say things that would give him a headache.
But despite all these apparent gaffes, Mr Anderson remains quite popular in the Tory party. He's an outspoken backbencher, works hard, and hasn't seen an issue he won't attack Labour over, no questions asked.
Some MPs are utterly distraught about the direction of the party, but others think he's passionate and the role will tone down his worse tendencies.
Mr Sunak will soon learn whether it's helpful having him in the tent, or he makes a mess inside of it.