The party accused the Scottish Government of delaying proposed changes after justice secretary Keith Brown confirmed the consultation process had not started.
Opposition MSPs have called for the role of Scotland's most senior law officer to be split into two, with Scottish Tory Jamie Greene claiming the existing position is "untenable".
The position sees Dorothy Bain KC act as head of Scotland's prosecution service while also advising ministers on legal manners, sitting in Cabinet as the chief legal adviser.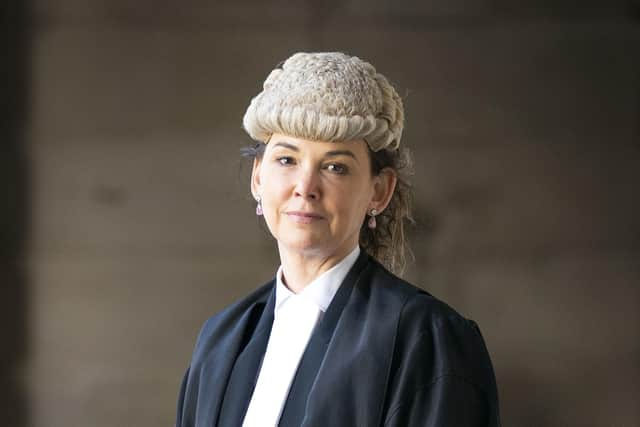 First Minister Nicola Sturgeon previously acknowledged there was a "case for reform", with plans announced to hold a consultation.
But in response to Mr Greene's written query asking for an update on the timescale and plans for reform, Mr Brown said plans for a consultation were "ongoing".
He said the plans were published in the September 2021 programme for government, which runs until March 2026.
But Mr Greene said the lack of urgency was "unacceptable" as Ms Bain was being "unfairly compromised" by the dual position.
He said: "Keith Brown's response is desperately disappointing. We need this reform now – yet the justice secretary is kicking the can down the road.
"The consultation doesn't look close to starting and he's now talking about requiring the full lifetime of this parliament to deliver.
"It's not good enough. The current dual and conflicting role of the Lord Advocate is untenable.
"The Lord Advocate is hopelessly, and unfairly, compromised by being both head of the Crown Office and public prosecutions, as well as being the chief legal adviser to the Scottish Government.
"This was demonstrated during the Alex Salmond inquiry and more recently when Dorothy Bain had to lead Nicola Sturgeon's doomed Supreme Court bid to hold another independence referendum, despite reportedly having grave reservations about its legal merit.
"Nicola Sturgeon made a public commitment to looking at reforming this dual mandate, so these delays Keith Brown is now talking about are unacceptable."
A Scottish Government spokeswoman said: "As protected within the Scotland Act, the law officers operate entirely independently of any other person as they undertake their prosecutorial and investigation of death functions.
"The consultation on the functions of the law officers is proceeding as planned.
"Development of the consultation is to be informed by an initial phase of expert research, which is already under way."