The First Minister said she had had "other things to deal with" in recent years, but told journalists there was nothing worth getting "excited" about.
Ms Sturgeon committed to publishing her tax returns in April 2016 "for as long as she is First Minister". She started by publishing documents for 2014/15.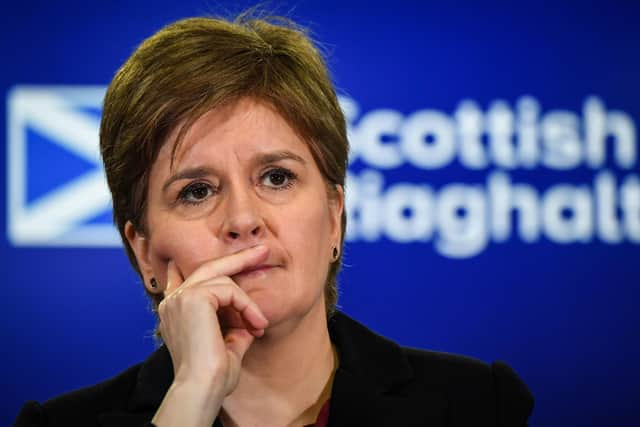 At the time, the First Minister was among a number of politicians to do so following a row over former prime minister David Cameron's finances.
However, Ms Sturgeon has failed to publish any tax returns since. Last summer, at the Edinburgh Fringe, she was asked about the issue and said she was "more than happy" to publish the information.
Challenged again at a Scottish Government press conference on Monday, Ms Sturgeon said: "My salary as First Minister is my only income, so if any of you are getting excited about what you might see in my tax returns, I'd caution you against it, because there isn't anything in my tax returns other than my publicly known salary."
She added: "We're coming up to the end of this tax year, and when we pass the end of this tax year into February, I will publish my tax returns, so that what I've just said there you can see is absolutely the case."
Asked if she would also publish her tax returns for the previous years, Ms Sturgeon said: "I'll publish whatever you think you need to verify what I'm saying today. My salary is my income, so please don't be getting all excited about what's going to be in my tax returns. You are going to be disappointed in that."
Elsewhere, she called Mr Zahawi's position "untenable". Mr Zahawi is under increasing pressure after it emerged he paid a penalty to HMRC over previously unpaid tax while he was chancellor under Boris Johnson.
Ms Sturgeon said: "I think he should resign his current position as chair of the Conservative Party." She said if he does not do so, the Prime Minister should "remove him from office".