"It is vital that [the SNP] reacts to the resignation of #NicolaSturgeon in a way that is beneficial to the country and the cause of independence," Ms Cherry, the MP for Edinburgh South West, tweeted.
"Our party needs a leadership election that is about policies and not personalities. We must restore the SNP's tradition of internal party democracy, open respectful debate and intellectual rigour and we must also put the welfare of everyone living in Scotland back at the heart of our endeavours.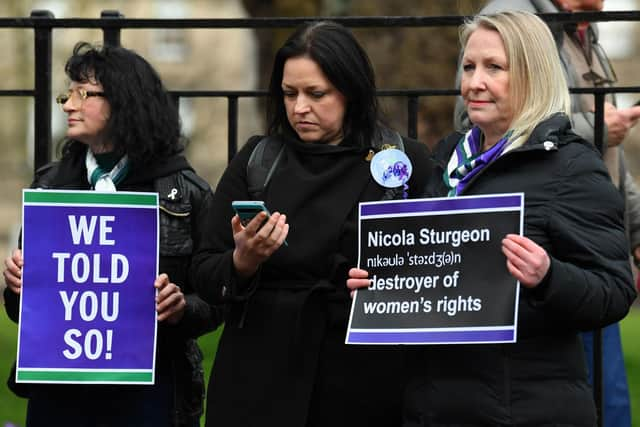 "There are some huge challenges facing our country and our government. There is also a need for reform and healing within our party. I'm looking forward to playing my role in this process."
Keith Brown, the depute leader of the SNP and justice secretary, said Ms Sturgeon "has given her working life to the cause of independence".
"The first female and longest-serving First Minister. Nicola Sturgeon has given her working life to the cause of independence. Thank you for all you have done, and will do in our campaign to win independence for Scotland."
Scottish Deputy First Minister John Swinney, one of several possible candidates who could succeed Ms Sturgeon as leader of the SNP, has thanked the First Minister after her decision to step down.
"I am very sorry [Ms Sturgeon] has decided to step down as First Minister and (the SNP) leader," he tweeted.
"She has given outstanding leadership to our country, Government and party. As the first female, and longest serving First Minister, she has achieved much for Scotland. Minimum unit pricing of alcohol, expansion of early learning, measures to tackle domestic violence, delivery of The Promise and crucially, leadership through Covid, are just some.
"For our party, she has delivered breath-taking electoral success, winning every election during her leadership, and securing two Scottish Parliament victories.
"It has been my privilege to support her as Deputy First Minister. She has my warmest good wishes for the future and heartfelt thanks for all that she has done for Scotland, for the cause of Independence and the Scottish National Party."
SNP president Michael Russell thanked Ms Sturgeon for her "extraordinary and brilliant leadership" after she announced her resignation.
"As president of [the SNP] I thank [Ms Sturgeon] for her extraordinary and brilliant leadership of her party and country," he tweeted. "As a friend for 30 years I wish her all the best and look forward to her continuing huge contribution to our national wellbeing and success."
SNP MP Stewart McDonald described Ms Sturgeon as "the finest public servant of the devolution age".
"Nicola Sturgeon is the finest public servant of the devolution age," the MP for Glasgow South tweeted, sharing a photograph of himself with Ms Sturgeon ahead of her press conference.
"Her public service, personal resilience and commitment to Scotland is unmatched, and she has served our party unlike anyone else. She will be an enormous loss as First Minister and SNP leader. Thank you!"