It comes after two of the three candidates vying to replace Ms Sturgeon as the next SNP leader called for an independent audit of the vote.
Kate Forbes and Ash Regan made the call amid concerns over the transparency and integrity of the ballot process. However, Humza Yousaf, the third candidate, who is seen as the establishment choice, warned against indulging in "baseless smears".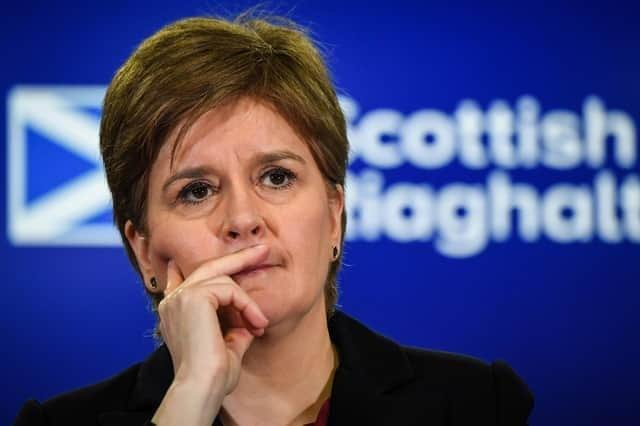 The SNP's ruling body, the National Executive Committee (NEC), is expected to publish the party's full membership numbers later today after pressure from all three candidates.
Asked if there needed to be an independent auditor, Ms Sturgeon said: "There is an independent company that is overseeing the process."
She said it was the same process that has been used in previous internal elections, including three deputy leadership contests.
She added: "The company that is issuing the ballots, overseeing the voting mechanism, counting, verifying the result, is an independent company. I understand the Electoral Reform Society uses this company for its own internal elections, so it's a tried and tested system.
"Apart from the issue about the timing of the publication of the total number of eligible voters, which the NEC I understand will publish later today, I'm not absolutely clear what the specific allegations about the process are."
Asked if the concerns were "Trumpian", Ms Sturgeon said it is incumbent on those raising them to "be specific". She said: "It's a tried and tested system. I have confidence – 100 per cent confidence in the integrity of that system."
The election process is being carried out by Mi-Voice, an election services firm based in Southampton.
Speaking to journalists, Ms Regan reiterated her calls for an independent, third-party observer to oversee the process. However, she failed to set out her specific allegations, despite repeated questions.
Lorna Finn, the SNP's national secretary, has written to all three candidates seeking to address concerns. She said the system being used was identical to that used for the deputy leadership contests in 2014, 2016 and 2018, for elections at the party's annual conferences, and for all contested candidate selections.
She added: "These are well tested arrangements that the party, rightly, has had confidence in for many years. Indeed, all three of you have been successful in selection contests carried out in exactly this manner."
Ms Finn said Mi-Voice had undertaken similar functions for the SNP since 2013, and that no one in party headquarters had access to live data.
She also said she had invited all three candidates to a meeting on February 28 "to discuss the operation of the election rules", adding: "While none of you attended on that occasion, I am happy to arrange another opportunity."