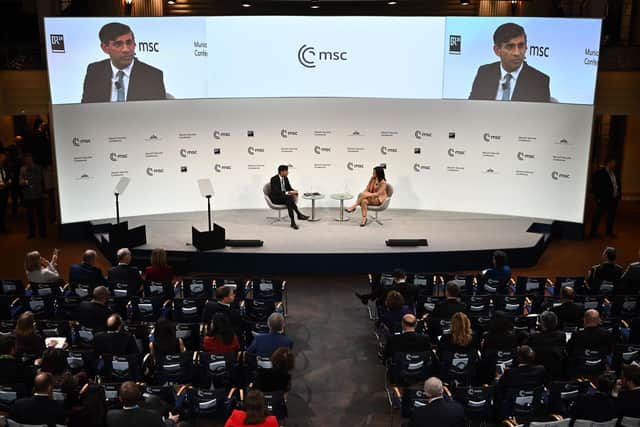 "We're engaging in those conversations with the European Union all the time and we have been for a while, but what I'd say is there is still work to do.
"There are still challenges to work through. We have not resolved all these issues. No, there isn't a deal that has been done, there is an understanding of what needs to be done."
Mr Sunak added that "we're working through (the issues) hard and we will work through them intensely with the EU, but we are by no means done."
He added that the UK wishes to have a "positive constructive relationship" with Europe. He said: "The UK may have left the European Union. It didn't leave Europe. We are a European nation. I talked in my speech about our commitment to European security.
"Of course, we want to have a positive constructive relationship with our European partners, neighbours, allies, individually, but also with the EU."
He said that desire was evident in the response to the Ukraine war, sanctions against Russia, illegal migration and energy security.
"Those are some of the very real practical things that we are currently engaged on. That's, I think, a sign of progress and a welcome and positive development."
Taoiseach Leo Varadkar has expressed his hope for a positive outcome to negotiations between the UK and EU over the Northern Ireland Protocol.
Mr Varadkar had a phone conversation with the President of the European Council, Ursula von der Leyen, on Saturday ahead of her meeting with Rishi Sunak.