Officials blame transparency rules for reducing quality of advice to Scottish Government ministers as decision-making processes criticised
Former ministers and civil servants have claimed transparency legislation designed to shine a light on the Scottish Government's workings has reduced the quality of advice provided to ministers.
In evidence given to the Scottish Parliament's finance and public administration committee, which is looking at Government decision-making, the anonymous officials said advice had moved away from "jaw-dropping frankness" to "narrower", and less potentially politically damaging.
It also criticised Government decision making as being "generally unclear and unstructured" and warned of "groupthink … creeping into government".
The inquiry follows concerns being raised by MSPs about the quality of decision-making in St Andrew's House after several high-profile scandals, including the contract for two ferries to be built at Ferguson Marine shipyard, now more than five years late and £300 million over budget, as well as the ailing deposit return scheme and the incendiary gender recognition reforms.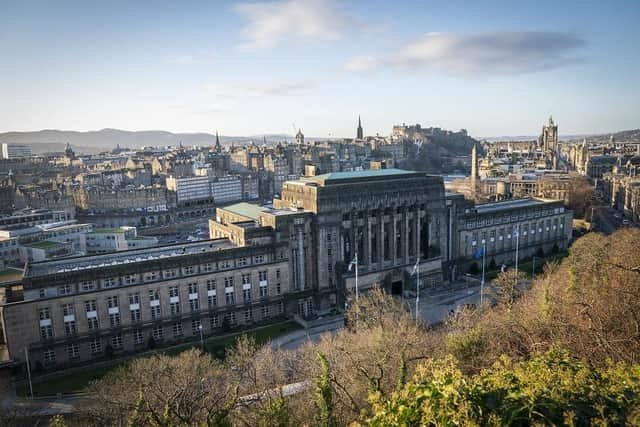 The committee took evidence from former ministers, former special advisers, and former and serving civil servants working in the Government over four private sessions.
They told MSPs that financial rules were sometimes considered "optional", that policy hit problems as soon as they "hit the real world", and decision making was "rushed, unclear and unstructured".
However, they also claimed key transparency legislation, designed to allow the public access to information, had resulted in civil servants being scared to provide frank advice. This is despite express exemptions in the Freedom of Information (FOI) Act that allows for such advice to be withheld.
The evidence sessions concluded FOI "had had a negative effect on how advice was provided", and had seen advice going from being "very frank" to fewer views being provided that were "narrower in focus".
This, the former officials said, also produced a "twin track in decision making" of advice documented and advice provided verbally, due to officials not feeling "comfortable providing challenging advice to ministers", leading to a concern that "groupthink was creeping into government".
A summary note said: "Decision making processes across the Scottish Government were generally not consistent as was the use of business cases and appraisals. The process was generally unclear and unstructured.
"In spite of this, there were thousands of decisions taken by the Scottish Government and most worked perfectly well and we generally only hear about the ones where there were difficulties."
The evidence added some felt the "pace of decision making was directing things", with "even clear financial rules and delegations were not always implemented fully across the [Scottish Government], because sometimes it was seen as bureaucratic or as optional".
Another note said there had been a shift away from "developing policy" that sometimes lacked attention to presentation and communication, to "too much focus on presentation and communication rather than on policy development and implementation".
Serving civil servants, with 17 involved in the evidence session prior to the former first minister's departure, also highlighted how government under Nicola Sturgeon had worked. They said there was "a lot of weight given to the current first minister's and deputy first minister's view on priorities".
A Scottish Government spokesperson said: "We do not agree with this report and there are a number of processes which are routinely taken when making important policy decisions. We look forward to giving evidence to the committee in the near future."
Want to hear more from The Scotsman's politics team? Check out the latest episode of our political podcast, The Steamie.
Comments
 0 comments
Want to join the conversation? Please or to comment on this article.