Former chancellor Nadhim Zahawi's tax affairs seemed the obvious opener, the latest in a series of Tory sleaze scandals, and the sort of thing Rishi Sunak had hoped for a clean break from.
But Sir Keir, perhaps worried it was too obvious or too political, decided to talk about something that mattered more than the inner workings of the Tory party.
Discussing the murder of Zara Aleena, he pointed out a report found the probation service could have prevented this attack and saved her life.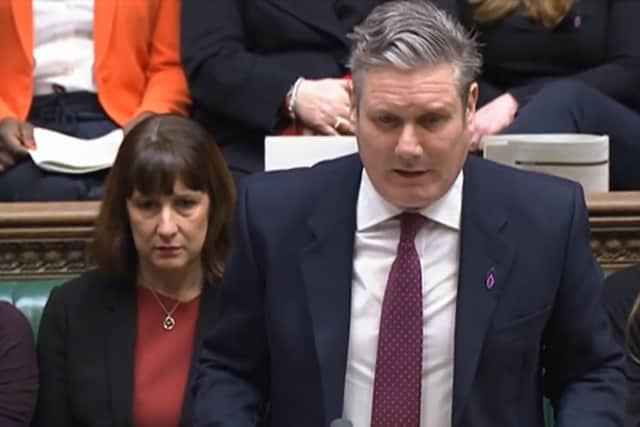 What he didn't say was that same probation service has been hollowed out by successive governments, with the justice budget cut so severely lawyers in England and Wales now hold vigils outside courts in protest.
The Labour leader wanted to make a serious point, but did so without expanding upon it in his own words, instead using Zara's family's words, who said the Government had "blood on its hands".
At first Mr Sunak was solemn, saying he agreed with the report and his heart was with her family. Unfortunately this grace was tarnished by accusing Labour of not helping make the streets safer by voting against the Police, Crime, Sentencing and Courts Act.
With the civility crumbling down, things got worse when the Labour leader finally turned to Mr Zahawi's tax affairs.
Challenged on what he knew, the Prime Minister insisted he stood by his values, pointing out he had resigned from Government under Boris Johnson. That this came only after it became clear it was good for his career to do so was not mentioned.
Then, minutes after issuing tributes to those who died in the Holocaust, the Prime Minister deflected, using whataboutery to ask why Sir Keir didn't quit over the actions of former Labour leader Jeremy Corbyn.
To really seal the deal on a grim and dark PMQs, Sir Keir closed with what appeared to be a joke about Mr Sunak's height, asking whether "this job is just too big for him?".
The session started looking for answers and change, and ended with a joke about height. Seemingly that's where the debate is right now.