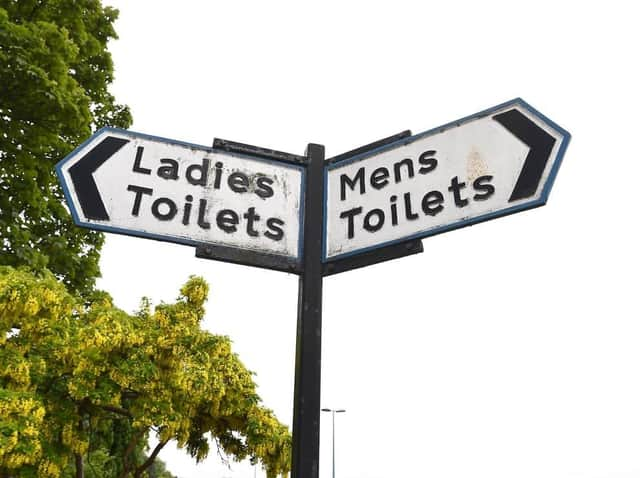 Figures released by 19 councils show the number of public toilets has fallen by a third since 2007.
Freedom of information requests by the party found that across the councils which provided data for both 2007 and 2022, there has been a 32 per cent decrease in the number of public toilets. There were 355 public toilets in 2022, compared with 521 when the SNP came to power in 2007.
Three councils – Clackmannanshire, East Dunbartonshire and South Lanarkshire – had no public toilets last year.
Falkirk's numbers have dropped by 94 per cent from 17 public toilets to one, and South Ayrshire's have dropped by 48 per cent.
Liberal Democrat communities spokesman Willie Rennie called for a "substantial programme" of works to reverse the fall. He said: "These figures show the cost to communities of a decade and a half of SNP underfunding.
"Toilets are not just about public convenience, for some the lack of accessible bathrooms can prevent them enjoying public spaces, while in other areas it has become an invitation to public urination. That's a sad state of affairs for our country to be in but it is an inevitable consequence of the decisions that successive SNP administrations have taken.
"Scottish Liberal Democrats want to see a substantial programme of capital works to provide more public toilets, alongside better car parking, electric charging points and waste disposal points.
"Beyond that there needs to finally be a commitment from the Scottish Government not to treat local authorities as simply subservient bodies which can live off the scraps of the budget. Councils need long term funding deals and the power to invest in their communities."
A Scottish Government spokeswoman said it "recognises the challenge which local councils face in delivering services and maintaining facilities".
She added: "The entire country is having to make difficult choices, including government and local authorities, but we have managed to find an extra £570 million for councils for 2023/24 on top of last year's budget allocations.
"The Scottish Government is building flexibility and autonomy into how budgets can be spent; it is up to local authorities to decide how to best allocate their budgets to meet local priorities."
It comes amid wider concerns over the impact of squeezed budgets on local authorities across Scotland.
Cosla, the council body, has warned the draft Scottish Budget, published on December 15, will see services pushed to "absolute breaking point", with some potentially forced to close altogether.
President Shona Morrison, an SNP councillor, said last month: "The reality of the situation is that yet again, the essential services councils deliver have not been prioritised by the Scottish Government. Cosla asked for £1 billion but from our initial assessment of the budget, we believe that local government will see an uplift of only £71 million once policy commitments are taken into account."