Neil Gray officially resigned last month as the Airdrie and Shotts MP ahead of his bid to represent the same area at the Scottish Parliament in the May election.
The decision pits him directly against Mr Leonard, who is standing as the Scottish Labour party's candidate for Airdrie and Shotts.
You can watch the recorded event right here at the top of this page.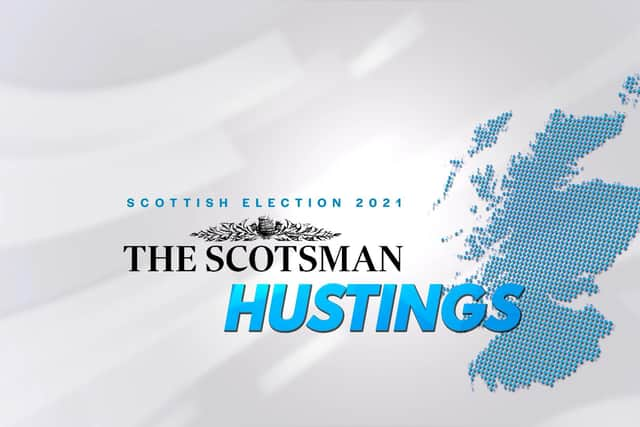 Mr Gray was one of six candidates who contested The Scotsman's hustings in the Central Scotland regional list area.
Mr Gray said in his farewell speech at Westminster that his decision to stand instead as an MSP had come from a desire to be closer to home.
He went up against sitting Scottish Labour MSP Mark Griffin on the hustings, as well as Haroun Malik (Conservatives), Paul McGarry (Liberal Democrats) and Gillian Mackay (Greens).
Drugs activist Peter Krykant was the final candidate for the hustings.
Known for running his "drugs bus" in Glasgow, which offers mobile safer drug consumption facilities to addicts in the backstreets of Scotland's biggest city, Mr Krykant is standing as an independent in the Falkirk East constituency.
The eight-part hustings series has so far covered the Lothians, South of Scotland, West Scotland and Glasgow, and is running in the countdown to the Scottish elections on May 6.
The Scotsman is taking viewers from their own homes, living rooms and offices, across the length and breadth of the country as we visit all eight parliamentary regions.
Readers can also watch the virtual hustings by visiting The Scotsman's Facebook page.
They can also submit questions for the candidates by emailing them to [email protected] and including their full name, age, location and occupation.
Questions can also be asked live during the hustings on The Scotsman's Facebook page.
A weekly politics podcast, The Steamie, has also been launched, while our website is hosting a section specifically for the Scottish election coverage, available to access from The Scotsman's home page, publishing all the latest news.
The Steamie is available from all of your favourite podcast providers, including Apple Podcasts and Spotify.