Opening Prime Minister's Questions, Labour leader Sir Keir said: "When the Prime Minster briefly emerged form his hibernation at the weekend he raised more questions than answers.
"So in the interest of integrity and accountability, can he set the record straight? Did his now former chair tell Government officials that he was under investigation by the taxman before or after the Prime Minister appointed him?"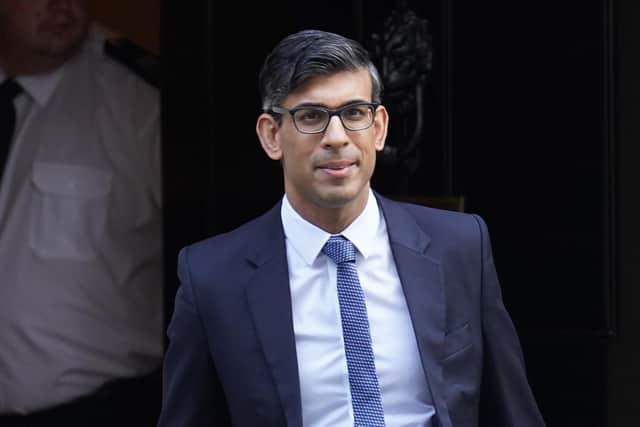 Rishi Sunak replied: "I appointed the independent adviser to investigate this matter fully. He has set out his findings in detail over the weekend and on receipt of those findings I took action, and I would refer him to the independent adviser's report."
He added: "As I have said before at the despatch box, the usual appointments process was followed with respect to the minister without portfolio,.
"No issues were raised with me at the time of his appointment, but as the independent adviser's report makes clear, there was a serious breach of the ministerial code and that is why I took decisive action on receipt of that report."
Starmer hit out at the failure from the Prime Minister to act over allegations against Dominic Raab asking: "Is the PM now also going to claim he's the only person not aware of bullying claims against the deputy PM before he appointed him?"
"At the last count, the Deputy Prime Minister was facing 24 separate allegations of bullying. According to recent reports, some of the complainants were physically sick. One says they were left suicidal. How would he feel if one of his friends or relatives was being forced to work for a bully, simply because the man at the top was too weak to do anything about it?"
Rishi Sunak replied: "When I was made aware of formal complaints I instructed a leading independent KC to conduct an investigation because I take action when these things happen.
"But what did he say at the weekend, he said at the weekend that hate had been allowed to spread unchallenged in the Labour Party under his predecessor. He was speaking as if he wasn't even there.
"But he was sitting right next to him, supporting him for four long years, not challenging. And it's typical of him, declining to lead, sitting on the fence, carping from the sidelines and never standing up for a principle that matters."
Sunak also stated that if Starmer is so concerned about bullying allegations, then he should support the women in his own party, referring to a Labour MP who was reportedly undermined by the Labour Party after disclosing that she was in an abusive relationship.
"If he can't be trusted to stand up for the women in his party, then he can't be trusted to stand up to people in the UK," Sunak added.
Both party leaders also paid tribute to Welsh First Minister Mark Drakeford, whose wife died at the weekend.