The Prime Minister remains under pressure over what he knew about bullying allegations before appointing Mr Raab as his deputy and justice secretary.
Mr Case is also facing scrutiny after the Times reported the Cabinet secretary was personally informed of a complaint months before Mr Sunak appointed his ally.
No 10 did not deny the report, suggesting the Cabinet secretary had been warned that civil servants had made documented allegations about Mr Raab's behaviour.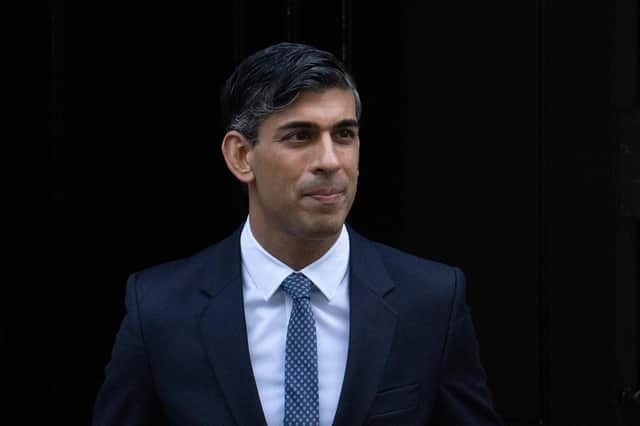 A Downing Street spokesman maintained the Prime Minister did not know about any "formal complaint" before bringing Mr Raab back into the Cabinet.
Asked if Mr Sunak is confident he is getting solid advice from Mr Case, the spokesman said: "Yes. The Prime Minister has full confidence in Simon Case."
Mr Case has also faced questions about his knowledge of Nadhim Zahawi's tax affairs before his Government appointments and his role in the controversy surrounding BBC chairman Richard Sharp helping Boris Johnson secure a loan of up to £800,000.
Deputy Labour leader Angela Rayner said: "No wonder Rishi Sunak refuses to say what he knew when he appointed Dominic Raab as his deputy.
"If his own civil service chief was already aware of a formal complaint, it is all the more pressing that the Prime Minister explains what he knew and when, and what questions he asked before choosing the man he'd trust to lead this country in his absence."
Mr Raab, who denies bullying, remains under investigation by lawyer Adam Tolley KC, who is believed to have spoken to dozens of officials during his inquiry.
Meanwhile, anti-Brexit campaigner Gina Miller accused Mr Raab of launching an "abusive attack" on her while in a BBC studio to debate Brexit in 2016
"I can't make up my mind if you're naive, got too much money or just stupid," she claimed he told her, in an article for the Independent website.
Mr Raab was "furious" when she was told by a young man that a car was ready to pick her up, Ms Miller said, adding that he shouted at the man: "Go get me a f****** car."
"Raab was aggressive and intimidating, and I was bullied and demeaned," said Ms Miller, who has launched her own political party and plans to stand at the next general election.
Downing Street said it was up to Mr Tolley if he decides to investigate her allegation.
But Mr Raab strongly disputed it, with a source close to him saying: "These are baseless and malicious claims, timed to jump on a political bandwagon and give Gina Miller the publicity she craves."