Scotland's largest city will finalise its budget on Thursday, against the backdrop of looming cuts.
Fears had been raised that teacher numbers could be cut to save money, but a Scottish Government intervention means any cash pulled from funding teachers will be clawed back by ministers.
Plans leaked last month suggested up to 800 places could be at risk, but council leader Susan Aitken rejected the idea, saying Labour had "deliberately distorted" options that had been put to councillors.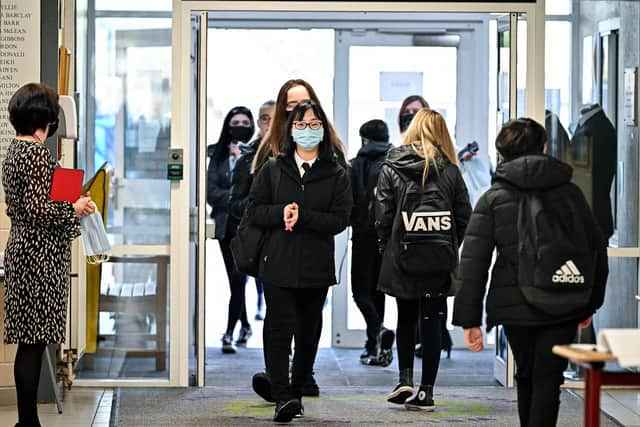 "We're not cutting teacher numbers at all," she said.
Ms Aitken said the council would "employ fewer people" as a result of the budget.
Earlier this week, a report from council officials recommended the extension of its voluntary redundancy scheme, citing the need for a "significant reduction" in staffing.
Ms Aitken said: "I'm not going to pretend that this has been an easy budget. The impact of inflation has made it the toughest financial context that we have ever operated in as local government, as public services as a whole."