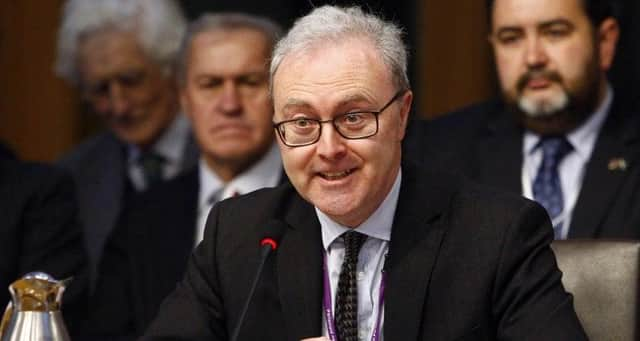 James Wolffe says that all cases where Scots die after contracting the virus in the course of their work will now be passed on to the Crown Office by the authorities.
Coronavirus deaths where the deceased was a resident was a resident in a care home will also be reported to a new specialist unit being established to deal with the work
It could open the door to potential Fatal Accident Inquiries into Coronavirus deaths in Scotland, although most investigations are likely to be completed in a "relatively short period."
COVID-19 deaths have not so far been reported to the criminal justice authorities in Scotland unless there is some other "substantive" reason, the Lord Advocate told MSPs at Holyrood.
But he said today that all COVID-19 deaths where the deceased may have contracted the virus in the course of their work will now come into this category.
"This may include care home workers, frontline NHS staff, public transport employees and emergency services personnel," he said.
"And secondly all COVID-19 or presumed COVID-19 deaths where the deceased was resident in a care home when the virus was contracted."
Crown Office officials are now working with the Chief Medical Officer's office on the practical arrangement for the new regime.
Mr Wolffe said the new approach will apply to deaths which have already occurred.
"Arrangements are being made so that the Crown can obtain the information it requires in order to identify and register these deaths without imposing any burden of retrospective reporting on medical practitioners," Mr Wolffe added.
The nature and extent of the investigations would depend on the particular circumstances, but he made it clear it could mean Fatal Accident Inquiries are staged in certain cases where appropriate.
"The Crown will be sensitive to the needs of bereaved relatives and keep them informed of any investigation," he added.
"I'm confident that these arrangements will help to make sure that in due course we will, as a society better understand, the circumstances of these deaths and where there are lessons that we can learn as a society in future, we will learn these lessons, knowing as we do that everyone of these deaths is an individual tragedy which calls for, from each one of us, profound sorrow, compassion and respect."