The First Minister on Sunday questioned her predecessor's conduct and claimed independence had "no shortcuts".
Speaking on Sky's Sophy Ridge on Sunday, Ms Sturgeon once again insisted she would not work with Mr Salmond.
She said: I'm not going to work with Alex Salmond Firstly, I've got concerns about his personal conduct, which he hasn't acknowledged or apologised for.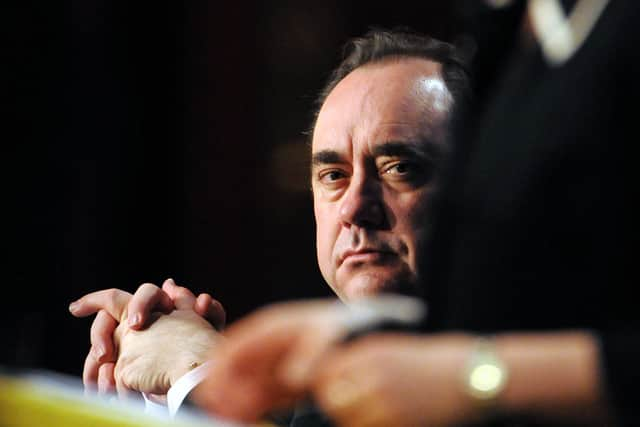 "I don't agree with the approach to independence because I think it is risking putting people off, rather than bringing people towards us.
"There's no short-cut to independence. We've got to do it through winning a majority and allowing that majority to express itself in a legitimate process.
"I also don't know what Alba stands for. For me, independence is not an end in itself, it's a means to a better Scotland – a fair, equal Scotland where we value everybody who lives here for who they are.
"I don't know what Alba stands for, but from what I've seen so far I probably would have some concerns about that."
The First Minister also dismissed Mr Salmond's pitch to voters of a "super-majority".
She said: "We need a simple majority in the Scottish Parliament to give us the mandate for our independence referendum, and then, of course, we need a majority of the Scottish people to win independence.
"When I listen to people who talk about super-majorities, they sound as if they think we can just bulldoze our way to independence, which is almost contemptuous towards those that we need to persuade."
Ms Sturgeon also told the programme she wanted to appeal to those who had not yet decided if they wanted Scottish independence.
She explained: "I'm not particularly interested in an arm-wrestling contest with other people about who supports independence the most.
"I'm interested in persuading people who are open-minded, but need still to be persuaded, so we build a majority for independence that then expresses itself in a legitimate process, because that is how we win independence and that's what I want to do."
The first Alba defector and former SNP MP Kenny Macaskill criticised Ms Sturgeon's comments.
He said: "The independence cause is bigger than any individual. It's for the people and Parliament to decide and name calling adds nothing."
Ms Sturgeon's comments came during an interview that also saw her admit her party "didn't get it right" on its approach to drugs, with the country having the worst drug-related death rate in Europe.
She said: "I could sit here and I could try to set out some of the reasons why Scotland may have a higher number of drug deaths than other countries – reasons that go back many decades in some respects.
"I could say all of that and some of that would be legitimate and be part of the explanation.
"But I'm choosing to say we haven't done well enough here. We haven't yet implemented the policies that have turned this around, so we need to redouble our efforts to try different things."
If you haven't already, please consider supporting our trusted, fact-checked journalism by taking out a digital subscription.